Every family has their own set of extra special traditions or rituals to be carried out during the festive season. Christmas would not be Christmas without them and they bring the true meaning of family to the holidays. As parents, it's even more amazing when we relive childhood traditions with our own families, bringing a whole new perspective to the Christmas season.
Here are 5 traditions from my own Christmas memories that you can try at home this year!
Christmas Concert at Home
Well, kind of. The term concert is a stretch. This hilarious tradition is when the kids get to show off whatever they have learned during the year. We all sit around the 'good room' and the little ones stand up and perform their talent. It usually consists of three different versions of When Santa Got Stuck up the Chimney and at least one child being asked to sit down for singing the 'rude' version of a Christmas carol. But it really shows off each child's personality and gives them a chance to be the centre of attention- an opportunity that can be few and far between in big families during Christmas!
Reading, T'was the Night Before Christmas
In our house, it was always the oldest person that led this beautiful tradition. My own granddad would sit beside the fire and we would all gather at his feet. It would begin with all of us reciting along with him until the words became too complicated, and a silence would fall. The eery yet gorgeous lyrics of Clement C. Moore's classic poem would leave us all with a feeling of wonder and anticipation for Santa's arrival!
Christmas Clean up Sing-Song
This has got to be my favourite. The cleanup sing-song is exactly as it says on the tin. We wash dishes, sweep floors and pour tea to the sound of Bing Crosby and Ella Fitzgerald on the radio. Singing at the top of our lungs, no one is exempt, even those who have questionable vocal skills. Give this one a go this Christmas, even if it's just an excuse to get your teens to do the dishes- and even add some George Ezra or Ariana Grande in there to get them feeling enthusiastic about chores- a Christmas Miracle!
Watching The Snowman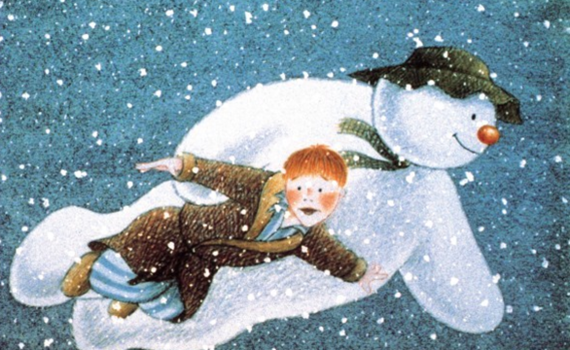 Not too sure if this classic is supposed to be a kids movie, but in our house, it definitely isn't just for kids! We usually watch it before Christmas day, maybe on Christmas Eve morning before the last minute present dash (yes, some of us are that disorganised). It's also a fab flick to stick on before bed because the stunning soundtrack and dreamy animation is relaxing and will calm wired little minds down before they go to sleep!
Charades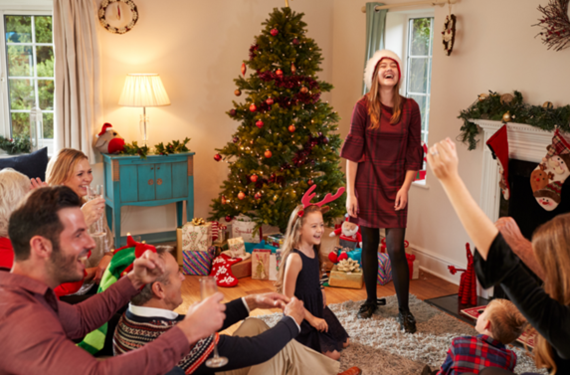 Charades can be the funniest game EVER especially if played by the entire family. The littlest of the little ones can be given something simple to act out like The Snowman himself or the song Rudolf the Red Nose Reindeer. Take it all in: your other half's dreadful acting skills, your little ones' concentrated effort and the lack of knowledge your mother has of modern pop culture- it can all make for warm laughs and gushes of love for your crazy family!
What are your favourite Family Christmas traditions?