Many of us tired mums will know Lucy Wolfe well – for those of you who don't, she runs a private sleep consulting practice where she provides knowledge, expertise and valuable support to families across the country. She is a regular guest on television and radio, writing for many parenting magazines and online media sources. She is passionate about helping people get more sleep – sounds great right?
Sleep plays such a vital role in good health and well-being throughout your life. Getting quality sleep can help protect your mental health, physical health, and quality of life. Lucy is not only author of "The Baby Sleep Solution" but this month she has launched her Sleep Through range nationwide.

As a natural progression to her life's work, Lucy developed her natural products with great sleep in mind. Lucy selected natural ingredients that are known to help induce sleep and calm and reduce anxiety. Also being mindful of upper respiratory issues and pain that can interrupt sleep, Lucy included a natural decongestant and pain reliever. The ingredients are rich in iron and minerals that can also help to relax the muscles and improve sleep quality and duration.
The products can be used together or separately as part of your bedtime routine and suitable for everyone – from babies to elderly.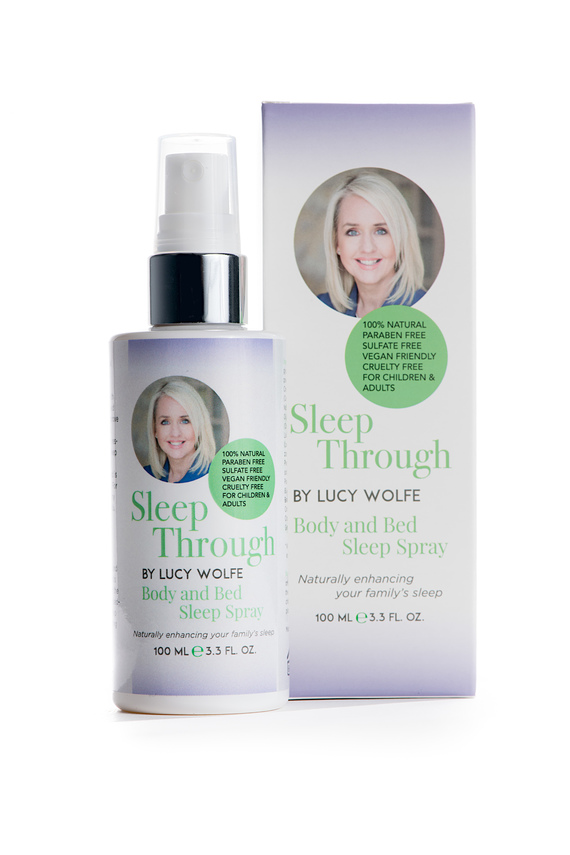 Sleep Through Body & Bed Sleep Spray (100ml €19.99)
This product is a natural blend of essential oils including Lavender, Cinnamon, Camphor, Vetiver and Chamomile used by generations to help improve the quality and duration of sleep. You should spray on the chest area and lightly on bed clothes 30 minutes before sleep.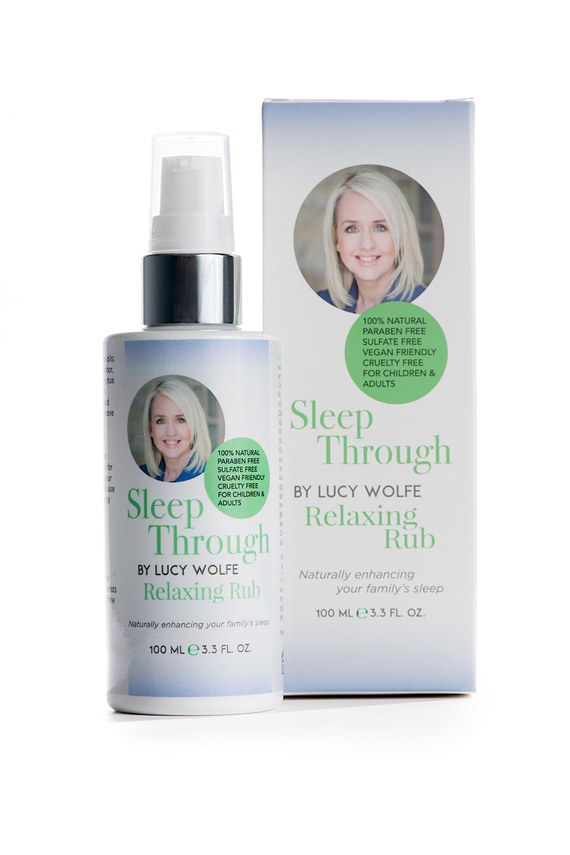 Sleep Through Relaxing Rub (100ml €19.99)
This Relaxing Rub designed by Lucy is a natural blend of essential oils including Lavender, Eucalyptus, Clove and Chamomile. Rub the lotion onto chest, wrists and soles of feet 20-30 minutes before bedtime as part of your pre-sleep ritual.
Both of the Sleep Through products are paraben free, sulphate free, cruelty free, vegan friendly and suitable for use during pregnancy.
They are available in Lloyds, McCauley, McCabes, Meagher's Pharmacy Groups and independent pharmacies nationwide. For further sleep solutions on check out Lucy's website
www.sleepmatters.ie
.