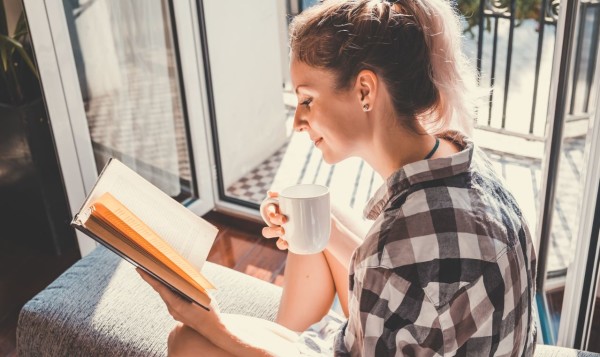 Aged thirty-seven years and three weeks old, I am not ashamed to admit that I still read children's literature. Amongst the hundreds of books I own, there are speckles of past and contemporary children's literature that I have procured from various bookshops.
Some have been smuggled into the house and even hidden in the dryer, away from my husband's eyes, due to his growing concern that fictional fungi seem to be sprouting across every square inch of our household. The author, Margaret Atwood, said "reading and writing, like everything else, improve with practise. And, of course, if there are no young readers and writers, there will shortly be no older ones."
I decided I would seek the opinions of two different sets of readers and writers, to better understand the role of children's literature in their lives. I also hoped these conversations may help me understand why I still had a fascination with children's literature as a both a grown woman and an aspiring writer.
Madeleine D'Arcy, Mary Morrissy, Billy O' Callaghan and William Wall are all published authors. The sixth class pupils of Upper Glanmire National School and their teacher, Niall O' Sullivan, are avid readers, storytellers and writers. Billy O' Callaghan's grandmother told him stories long before he could read. He "fell so completely in love with reading, that it has proven impossible ever after not to have a book near at hand". Madeleine, Mary and William were also encouraged to read from a young age. Madeleine began to read at age three, "probably because my mother read to us a lot and often took us to the local library".
Mary remembers reading "Enid Blyton, of course, everything she wrote – the Five mysteries, the Secret Seven, Malory Towers. Also The Bobbsey Twins by Laura Lee Hope. These books were like currency in my childhood – traded and swapped incessantly and talked about". William remembers reading Treasure Island and Kidnapped by Robert Louis Stevenson. "The sea has been a big part of all my books, almost a character in some of them. I think Stevenson is the root of that".
What books are children reading today that could prove to inspire our future writers? David Walliams was the best selling author in Ireland in 2017, and was a firm favourite with the sixth class pupils of Upper Glanmire National School, Upper Glanmire, Cork. Kevin (12) says "I like the way he can make his books really funny without trying". Jessie (12) says that Walliams' books "create pictures in her head" and "take her to different places". Parallels can be drawn between Walliams work and Roald Dahl's.
Most notably, Walliam's first two novels, The Boy in the Dress and Mr Stink were illustrated by Quentin Blake who illustrated Dahl's books. Walliam's also writes straight into the action, his characters are lively, the plots are well woven and fast paced. Above all, he respects the young reader's intelligence whilst still nurturing their imagination. Elements that make a great story, say the pupils. But, it is not just Walliams that these young readers were keen to opine upon. Michael Morpurgo was a favourite with Rebecca (12) because "he writes about animals and how the animals take care of their owners". Bobbi (12) is a fan of Morpurgo's Private Peaceful because "it's real".
Like the author, William Wall, who loved DC comics as a young boy, Ryan (12) expressed an interest in reading comic books and illustration. "I like books because I love drawing and it gives me ideas. If I read a book that hasn't got pictures, once I finish the book, I can go back and think about the characters because I don't know what they look like and I can draw them from my head". Other authors mentioned included JK Rowling, Liz Pichon, Roald Dahl, Oliver Jeffers, Enid Blyton and Anthony Horowitz.
Should we continue to read children's literature into adulthood? Mary thinks "people should read what they want to read. I don't like the idea of prescriptive reading". She does not read children's literature because "there are just too may adult books to be read". William says "I don't think it matters what people read, as long as they read, but I think it's not a good thing to simply circle round the reading you did as a child. If nothing else, books should be a way to encounter new situations, learn about other people's lives, meet new ideas and learn different ways of experiencing the world".
The pupils had a slightly different perspective. Dara (12) believed it was necessary for adults to read children's literature "because they will know what children like, they'll know for presents". Jessie (12) says "it will bring them back to when they had happier books, instead of depressing and boring books". Ruairi (12) says "adults shouldn't be restricted to books that are 500 pages long with words, this size [measured length of words with hands outstretched, approximately 2.5 feet], plus, the children's books are for all ages".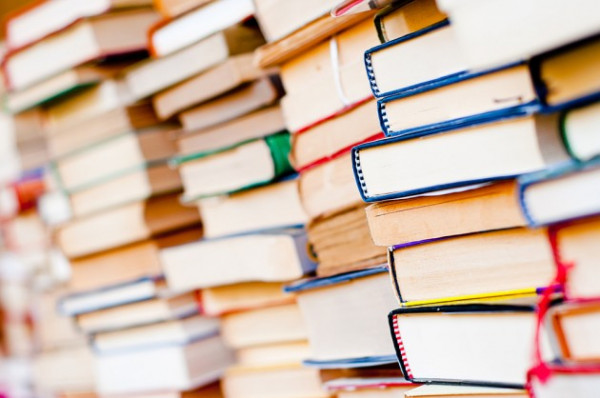 It seems that encouragement is needed to turn readers into writers. "Being a real writer was not something a person like myself could aspire to," says Madeleine. "The idea of being any kind of artist was unutterably glamourous and unattainable. I felt no sense of entitlement. Earning a living was what mattered". With her husband's encouragement, Madeleine began writing fiction at 45 years old and won her first literary prize, aged 49. She says, "It's never too late". Mary says "I'm not sure I'd have come to writing without prompting, because it hadn't struck me that being a writer was an ambition that I could have".
Billy admits that he was writing for years before showing his work to anyone. "It wasn't until my mid-twenties that I found the courage to start submitting my own stories to magazines". The pupils' teacher, Niall O' Sullivan, spoke for the class when I asked if anyone aspired to becoming a writer. "They don't give themselves enough credit. They are brilliant at writing and script writing. Some of them have copybooks full of stories. I think, in this class, there is huge potential".
Roald Dahl said "the prime function of the children's book writer is to write a book that is so absorbing, exciting, funny, fast and beautiful, that the child will fall in love with it. And, that first love affair between the young child and the young book will lead, hopefully, to other loves for other books. And when that happens, the battle is probably won. The child will have found a crock of gold. He will also have gained something that will help to carry him most marvellously through the tangles of his later years".
Maybe, this is why so many children's books still adorn my bookshelves and why, as an aspiring writer, one of my writing goals is to write my own piece of children's literature. Perhaps, our dreams as children remain untarnished by the "tangles" that our later years bring, and children's literature reminds me of those untarnished aspirations. Or, maybe, it is simply because I will never be a child again, except via my imagination.
Madeleine D'Arcy is the author of "Waiting for the Bullet" (Doire Press, 2014) which won the Edge Hill Readers' Choice Prize 2015 (UK). She co-hosts "Fiction at the Friary" with Danielle McLaughlin on the final Sunday of every month. Billy O' Callaghan is the author of three short story collections, the most recent of which, "The Things we lose, the things we leave behind" won a Bord Gais Energy Irish Book Award and was Cork's "One City, One Book" selection for 2017. His first novel, "The Dead House" was published last May by Brandon Books. Mary Morrissy is the author of three novels, "Mother of Pearl", "The Pretender" and "The Rising of Bella Casey" and two collections of stories, "A Lazy Eye" and, most recently, "Prosperity Drive". Her non-fiction has appeared in the just published "The Vibrant House: Irish Writing and Domestic Space" and "Winter Papers 3". She is the Associate Director of Creative Writing at University College Cork and a member of Aosdàna. William Wall has recently released a short story collection entitled "The Islands" and a poetry collection called "The Yellow Horse". He is currently working on a new novel entitled "Suzy, Suzy" which is due for release in Summer 2018.
The sixth class pupils of Upper Glanmire National School continue to work hard at their studies and look forward to their new ventures towards secondary school in September 2018.