It's you're tiny baby's very first Christmas — what do you get them? You want to make it super special, but realistically you know they're not going to remember it.
That's why buying gifts for your little one's first Christmas can be somewhat tricky.
Luckily for us, Aldi have brought out an affordable range of gorgeous, sweet baby gifts, perfect for showering you tiny tot with this festive season.
From toys, big and small, cosy clothing essentials, tummy-time pillows and even a mini ball pit, they really do have it all.
One of our favourite items in this collection is the Baby Walker, which is affordably priced at €29.50. Equipped with music and lights, it's absolutely perfect for tots who are sitting, standing or walking.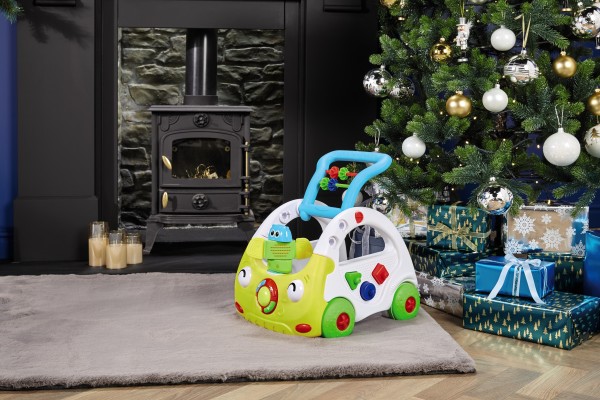 Whenever your little one wants to sit and play, there's a mini shape sorter to keep them entertained, while the front of the car includes interactive buttons with sounds, music and lights. When they want to be that little bit more adventurous, they can stand up and play with the detachable car keys with remote control.
Another item we were really excited about was the Rainbow Tummy Time Pillow, which retails for €12.77. It comes complete with fun development toys, a rattle and teether, ideal for helping to build strong muscles, neck, legs and arms — essential for when the little one learns to crawl and walk.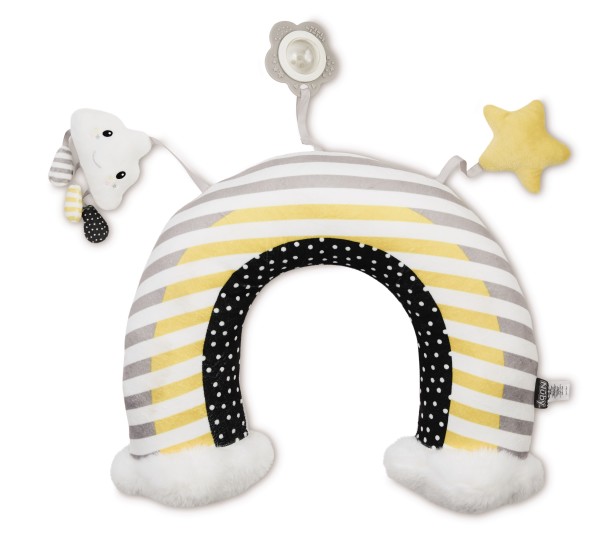 If you're looking for things to keep your baby cosy during the winter months, then make sure to check out Aldi's Baby Sleepsuits, priced at €7.99 for a pack of three. Complete with covered in feet and press buttons at the front to keep your baby warm at night, these sleepsuits are made from 100% organic cotton.
You can choose from Fox, Rainbow or Sheep designs in ages newborn to 12-18 months.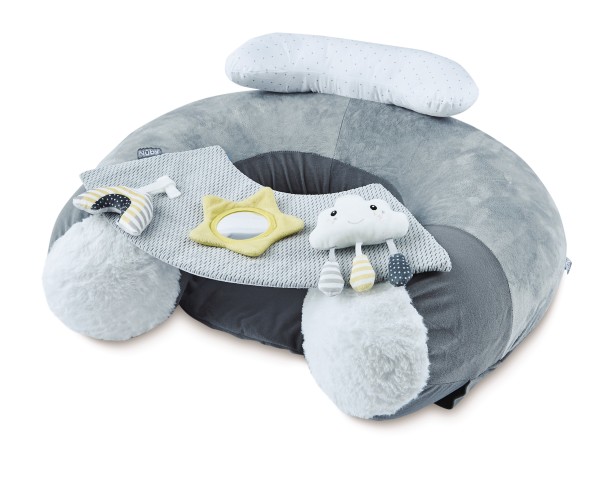 For younger babies who need help to sit up, the Sit Me Up chair is absolutely ideal. Easy to inflate and transport, this cushioned support features interactive toys including a rattling cloud, soft rainbow and mirror. It retails for €16.71.
In need of something to keep your tiny tot entertained for hours on end? Aldi's Ball Pit is perfect for developing your baby's motor skills, and is sure to keep them busy.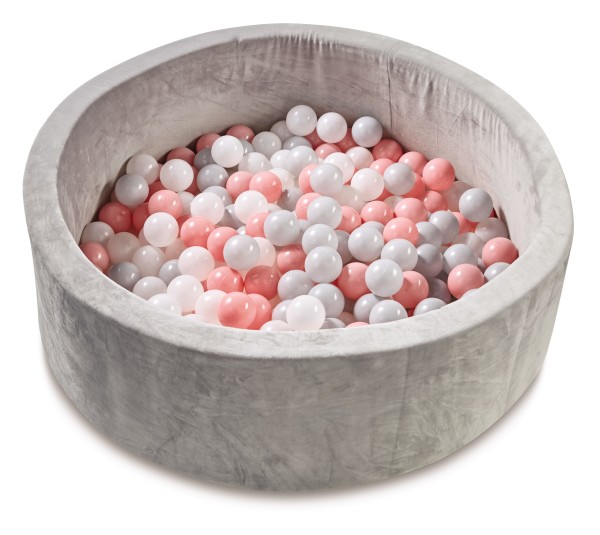 Suitable for ages 10+ months, the ball pit is made of soft velvet with detachable washable cover for easy cleaning. It includes 200 balls and is available in grey/yellow, grey/pink or grey/blue, and is priced at €34.42.
All of these sweet baby products, and more, go on sale in 144 Aldi stores nationwide from Thursday, November 5, while stock lasts.