Aldi announced its continued commitment to parents in Ireland by making available newborn nappies from its award-winning Mamia range to maternity hospitals across the country, with The Rotunda Hospital being the first to avail of this offer.
The initiative is available to all maternity hospitals across the country. Aldi is encouraging all maternity hospitals to get in touch by emailing mamia@aldi.ie
Sheila Thompson, Marketing Manager at Friends of the Rotunda Hospital said: "The Hospital proudly supports new parents and their babies by providing some of the basic essential items during their stay with us. We are very happy to accept this generous donation from Aldi on behalf of the new mums that will be coming to the hospital over the next year".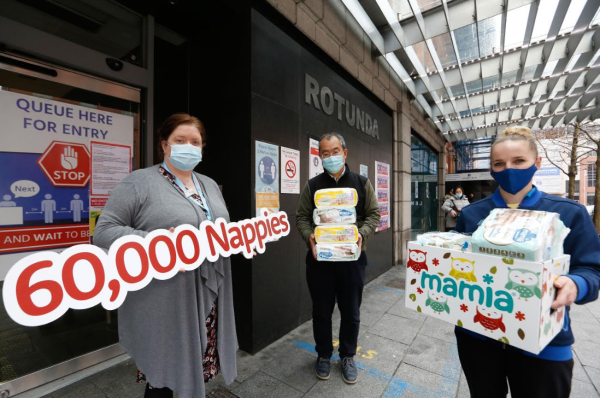 John Curtin, Group Buying Director at Aldi Ireland said: ""We are delighted to be able to help new mums at this important stage. We know that we are ready to take on that challenge through our multi award-winning Mamia range of nappies. Our Mamia nappies offer top quality at unbeatable prices".
Just under 60,000 babies were born in Ireland last year, so Aldi is stepping by encouraging all maternity hospitals to get in touch by emailing mamia@aldi.ie