Grow with ALDI is a supplier development programme that wants to hear from small to medium-sized businesses and help them build their brand, and this year, Roz Purcell is helping to search for entrepreneurs that would love to see their products stocked in ALDI.
ALDI knows how hard it is to get a business up and running so this programme has been set up to help businesses take the next step in their entrepreneurial journey.
ALDI are working in conjunction with Bord Bia for this mentor scheme and are planning on finding Irish artisan producers that would like to share their products in ALDI stores nationwide.
This programme is now in its sixth year and is looking for applicants from food and non-food categories to submit their product for consideration from January 3rd to January 30th. So if you're interested in applying, you better get moving before application dates closes!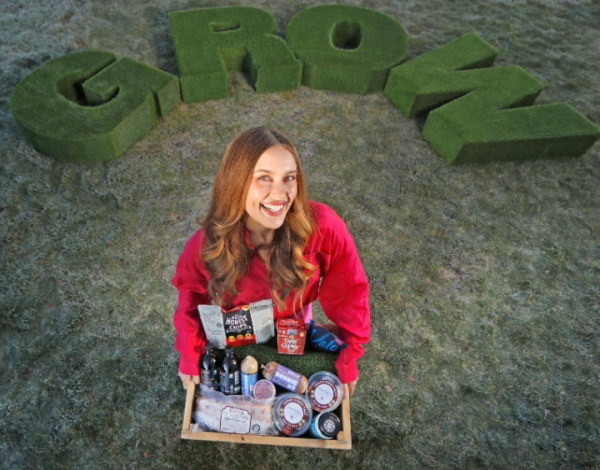 The products will be assessed by a judging panel and the lucky successful applicants will have their products launched in all 155 ALDI stores nationwide in May as part of the popular Grow with ALDI Specialbuy promotion.
The winners will also be offered further development opportunities with ALDI. This includes valuable mentoring and the opportunity to participate in a number of workshops in topics like buying process, supply chain management and social media marketing. There will also be a number of one-on-one sessions with the ALDI Buying team, the ALDI marketing team and experts from Bord Bia.
Since Grow with ALDI started, over 230 producers have taken part in the scheme and have produced numerous success stories as their businesses continue to grow.
Just one of these success stories is from Matthew Collins of The Sibly Food Co. in Co.Cork. Matthew started making energy balls for his friends and classmates in college, and after booming business at a Christmas market which led to receiving hundreds of orders a week, he created a loyal Cork and Kerry customer base.
Matthew was one of the lucky producers to be selected to take part in Grow with ALDI last year and saw his products stocked on shelves nationwide. He was then selected as one of five winners for Grow with ALDI 2022 and awarded a core contract.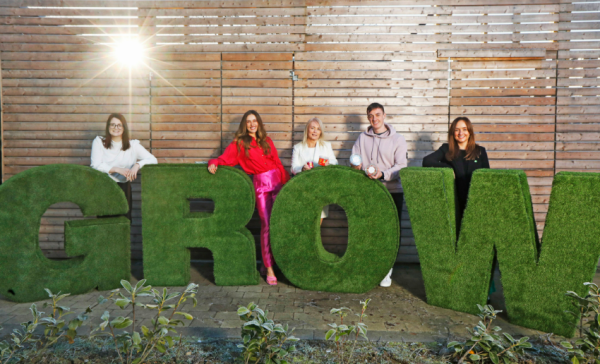 Irish entrepreneur and best-selling author and founder of the Hike Life, Roz Purcell shared her thoughts on the wonderful campaign, revealing, "I am absolutely thrilled to be working with ALDI for this year's Grow with ALDI campaign",
"The Grow with ALDI programme represents values that are dear to my heart- quality Irish produce, supporting local and entrepreneurship! I am so looking forward to meeting the finalists later this year and seeing their products hit shelves in ALDI stores nationwide!".
Last year alone, 43 products from 24 suppliers went on sale as part of the Grow with ALDI Specialbuys events. Five of these producers were selected to have their products stocked in ALDI stores nationwide and secured a core or seasonal contract. They were Cully's Bakery from Co.Cavan, The Sibly Food Co. from Co.Cork, Hanley's Puddings from Co.Cork, Vale & Acre from Co.Tipperary and Builín Blasta Co.Galway
The Grow with ALDI programme is such a great incentive to help small businesses get discovered by the nation. If you want to back your business and passion, enter Grow with ALDI and you could be the next lucky success story to come from the scheme. For more information, see here.