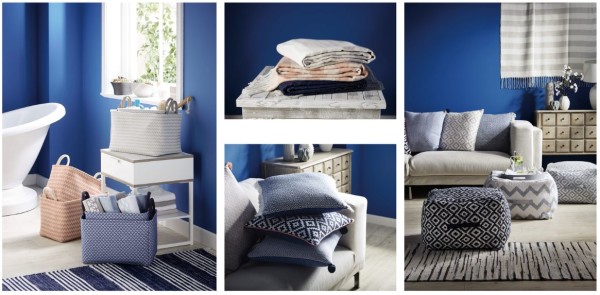 The easiest and cheapest way to update your home when it starts to feel a little tired is to invest in some new soft furnishings.
It's incredible just how much of a transformation a couple of cushions, a throw and some candles can make. Injecting some new colours and textures can really do wonders for a room, and you don't have to spend a fortune either - which is always a plus.
Aldi has some gorgeous on-trend soft furnishings coming in store in August, and, as always, the price is fairly reasonable.
Here are just a few of our favourite picks on offer.

From left: Woven Cushion €9.99 - 100% cotton cushions, perfect for sofas and beds. Choose from fringed, piped, pompom or tassel designs; Scentcerity Reed Diffuser €3.99 - enjoy a relaxing atmosphere with these soothing fragrances. Choose from black cherry or clean cotton scents; Bean Cube €39.99 – be bold in your living room with this stylish bean cube with handle. Choose from 2 Aztec or 2 Zig Zag designs.

From left: Woven Jute Mat €19.99 - a great hard-wearing floor covering woven by hand from 100% natural jute. Lover's knot design; Herringbone Throw €14.99 - add a touch of colour to your home with this lightweight throw with fringed edging. Available in grey, coral or navy; Geo Print Storage Basket €14.99 - handy storage baskets with visual appeal. Choose from 3 designs.
The above products are on sale in 132 Aldi stores nationwide from Thursday, 9th August.