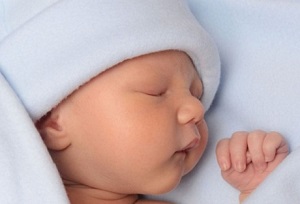 Given the rise of unique, creative and celebrity-inspired baby names, there are few baby-naming trends that can surprise us these days. However, we could not have been prepared for the new trend emerging from the States.
According to a New York Times report this week, more and more people are paying couples for the honour of naming their child. The couples themselves are also approaching professionals to choose a name for them.
Explaining the new craze to the publication, BabyCentre editor Linda Murray said: "For thousands of years, choosing a family name was really how it was done. Now parents are really trying to choose a name that is unique, that suits their child and that says something about their personality."
One mum, Jennifer Hudock, shared her experience with the paper, revealing how she accepted $10,000 from her father-in-law in exchange for naming her son Frank. While she initially wanted to stick with her original name, Max, she was swayed by her company's lack of maternity leave policy.
The Hudocks went on to name their little one Frank Max Hudock, with Jennifer telling the NYT: "It was a decision we made together as husband and wife."
What are your thoughts? Would you pay for your baby's name?