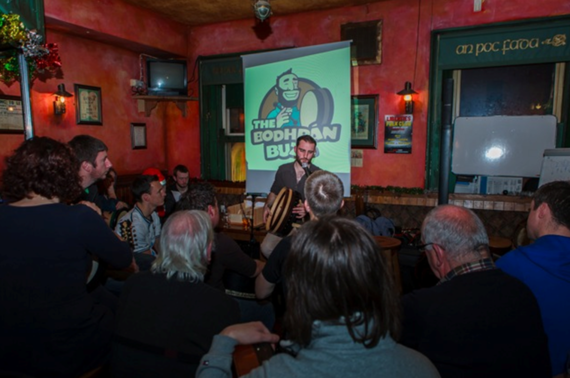 An Urban Fleadh will be taking place this Bank Holiday weekend on Saturday, 2nd and Sunday, 3rd of August at Wolfe Tone Square.
Formally part of the North Side Music Festival, the Fleadh has carved out its own niche offering the best of Irish Trad Fusion and public access. In its third year, this year will see two full days of music and experience, featuring musicians from Germany, France, the Netherlands, England and beyond.
Special features this year are the well loved "Call to Dance" with a traditional Irish caller announcing the steps and inviting all to dance.
Also featured is a Céilí Band, classic, funk, folk and jazz music mixes, as well as special overseas guests to be announced.
One of the highlight's includes TheBodhranBuzz aimed at people who have a keen interest in learning about Irish rhythm in a positive and relaxed atmosphere.
The Bodhranbuzz is an extremely informative and fun way for children and adults alike to learn about the musical tradition and what it takes to be a great Bodhran player. Set up by musician Robbie Walsh, who is a highly experienced teacher, this is sure to be a firm family favourite.
Robbie has taught Bodhran in Primary and Secondary schools all over Leinster and is known well on the Comhaltas scene for winning the Senior All Ireland Fleadh in 2008. He has also performed with several highly-acclaimed bands and shows across the world, such as: The Daoiri Farrell Band, PerfectFriction, CelticLegends and FourWinds to name but a few so you know you are in safe hands.
The An Urban Fleadh, offers a chance to dance at the cross roads, plus listen to the very best in real Irish music with a global mix.