On January 24, 2020 Andrew McGinley suffered an incredible loss when his three children — Conor (9), Darragh (7) and Carla (3) — were killed by their mother, Deirdre Morley.
Later, the court ruled that Deirdre was not guilty by reasons of insanity and she currently remains in the care of Central Mental Hospital in Dundrum, Co Dublin. Now, both Morley and McGinley are separately suing the HSE for medical negligence.
Speaking to The Irish Mirror, Mr. McGinley said, "I have worked towards this for two years, trying to find out why Conor, Darragh, and Carla died. I know every graphic detail of how they died, but what I don't know is the why."
Sharing his reasons for taking on this legal battle, Mr. McGinley explains that it is not about the money, but about changing the mental health system so that this never happens again to another family.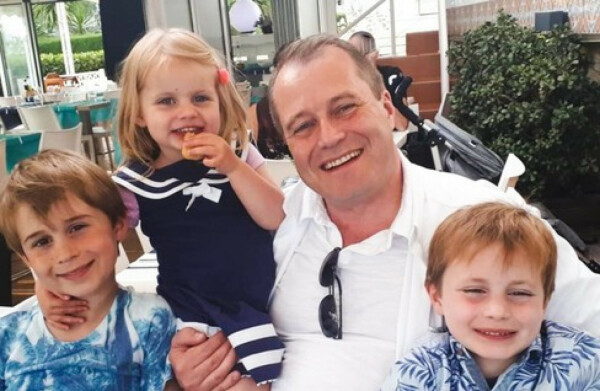 "Family inclusion would have saved the lives of Conor, Darragh, and Carla. Confidentiality should have been breached in our case. It can be breached if clinicians think the patient is a danger to themselves or others," he noted.
"A lot of the details that were heard in court about Deirdre feeling a danger to herself and feeling like a bad parent were heard by me for the first time."
"This is a process I would much rather not be taking, but I need to understand why my children died," Andrew explained.
Meanwhile, Deirdre has also taken on her own case against the HSE, claiming that it was gross 'medical negligence' which caused her to strangle her three children on that fateful day. As reported by The Sunday World, the case refers to the mental health care she received before her children's deaths, with the HSE and the Governors of St Patrick's Hospital listed as defendants.
However, while the pair have decided to sue the same body at the same time for the same crime, they are both separate claims. As Andrew notes, "Deirdre filed hers on Wednesday and I lodged mine [yesterday], so they're separate, but the legal teams are working closely."