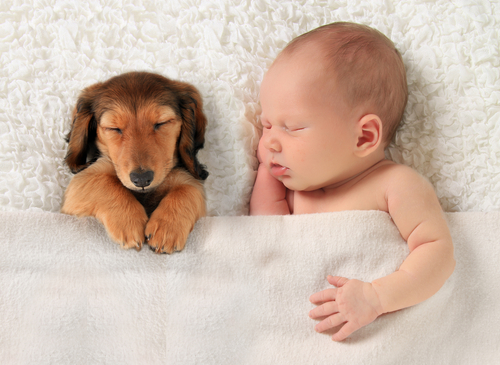 If you are a bit of an animal lover or fancy choosing a name that will be the talking point at the school gates, why not look to the animal world for a little inspiration. From naming your little one after a baby rabbit or a bird, the possibilities are endless!
If you like the idea but are a little stuck for inspiration, why not have a read of these names and see what you like:
Girls:
1. Bee - A bumblebee
2. Bunny - Pet name for a rabbit
3. Birdie - After a bird
4. Cat - A popular house pet
5. Doe – A female deer
7. Dove - A bird
8. Fawn – A young deer
9. Heron - A coastal bird
10. Raven - Large all-black bird
11. Robin - A small bird with a red breast
12. Wren - A small brown bird
13. Lark - A small bird with yellow markings
14. Kitty - Pet name for a cat
15. Tiger - A large wild cat
Boys:
1. Bear - A large carnivore animal
2. Buck - A male deer
3. Bronco - An untrained horse
4. Crane - A large white bird
5. Finch - A small brown bird
6. Newt - A lizard-like creature
7. Falcon - A large bird of prey
8. Colt - A young male horse
9. Fox - A primarily nocturnal wild animal
10. Leo - Nickname for a lion
11. Hawk - Large bird of prey
12. Phoenix - Mythical creature that is reborn after it bursts into flames.
13. Robin - Small red-breasted bird
14. Jay - Small bird with blue features
15. Wolf - Large wild dog-like animal