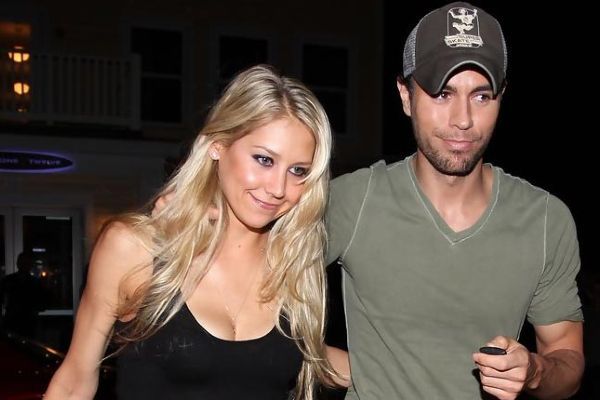 Anna Kournikova and Enrique Iglesias welcomed twins on December 16 last year, and by the looks of it, the Russian athlete has already shed much of her pregnancy weight.
The mum-of-two showed off her postpartum body on Instagram with a workout video accompanied by the hashtag #backatit.
Some are critical of the weight expectations the former tennis pro is setting for new mums, though.
Beyond the conspiracy theorists ('I think she was never pregnant' one person commented), there were a number of social media users who said that having a body like Anna's so soon after pregnancy is near unrealistic.
"Never in a month of Sunday's do I believe that this woman has had twins and still looks the same as before," an Insta user wrote.
Others on the Internet have called Anna's weight 'unattainable' and said the mum should stop 'glamorising' her post-baby body.
Many, though, came to Anna's defense, noting that body-shaming of any kind is harmful.
"Every body is different. Every pregnancy is different," a follower said succinctly.
"Anna is an athlete and she eats healthy. She doesn't keep her phone in her hands 24/7 judging how other women's lives are, instead she goes out and takes care of herself and her wellbeing, which is something we should all look up to," another commented.
One person wrote, "These people are being unbelievably critical of a woman just trying to work out."
What's your take, mums? Let us know!