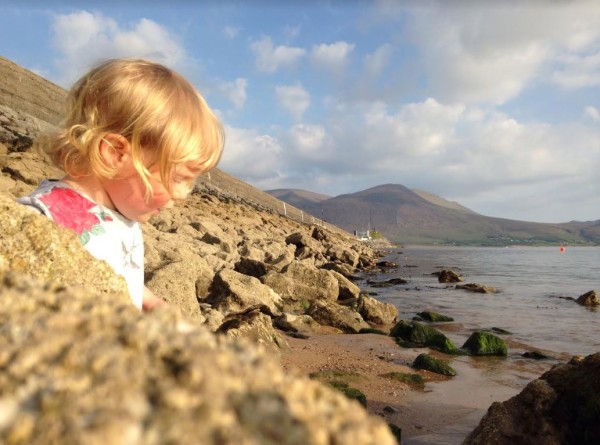 In the West of Ireland, seasons come and go with a special clarity. Summer spreads its wings the sweetest.
This year, the air seems super scented with elderflower, honeysuckle and wild rose, and the fuchsia has just flowered to satisfy even the fussiest butterfly and bee.
Our local seaside village population balloons as holiday homes are opened out for the season. There's a flurry of activity with boats and bikes, wetsuits and wave boards. We squeeze in every wild walk and swimming chance as our daughter, 'Little P', morphs into a summer bundle of salty curls and sandy toes - bliss!
I've wanted to live in the West for years and even now, almost three years in, I can't believe we're really here. I still get an ominous feeling that this is just a holiday, and come September we'll have to pack up the car and leave along with the summer visitors. I need every night's sleep to banish the unease and realise yes, we're finally here to stay.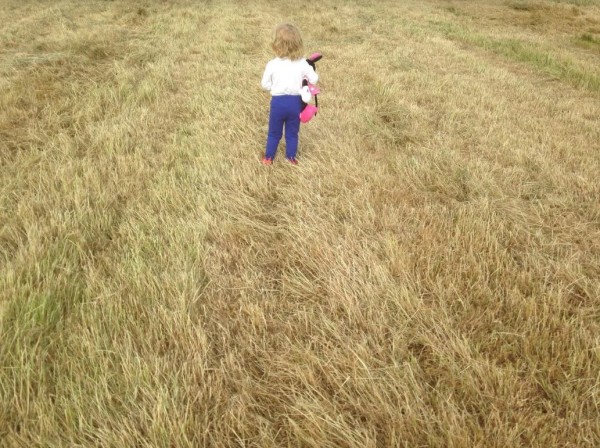 I first fell in love with the West on our annual holiday from our family home near Dublin to County Clare. The Atlantic landscapes were wild and open, the air was sea fresh and I felt such a sense of freedom. Everybody used to instantly relax the moment we arrived. When I started working, my job took me all over the country. I gradually discovered the rest of the West through Mayo, Sligo and Galway, eventually arriving upon glorious Kerry.
Returning east to the suburbs of Dublin felt more and more cramped and claustrophobic, with cars and concrete too near, too often. When I met my partner who, as it turned out, just happened to be from Kerry, weekends became our opportunity time to escape to the West. Over the years we then developed our plans to make the move. We eventually found a house, packed up and left the East for the last time, settling in just one month before 'Little P' arrived and we became a gang of three!
The move has been as positive an experience as we expected, but are we really 'living the dream'? Our new life is not without it's challenges. But my family and friends notice them far more than me. They tell me when they visit how quiet it is, how isolated, there are not enough shops, the Atlantic is too stormy, too much wind, the rain is too wet......it goes on!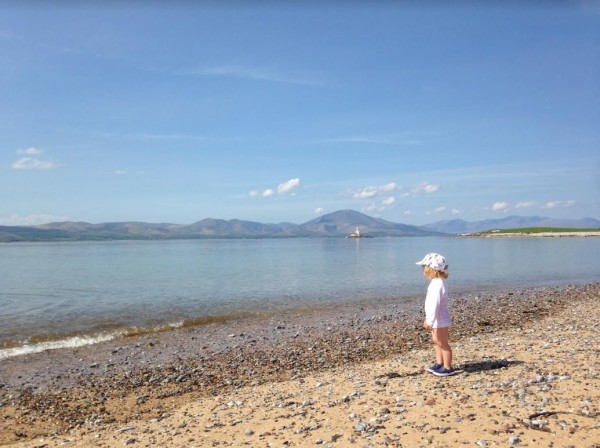 But, although missing them is the one negative aspect in my moving experience, I'm not here to live their dream, or even THE dream. Now I realise, I'm here to live OUR dream.
For me it really is the most important thing that I wake up everyday in a place that makes me happy. Practically speaking, it may not tick all the old boxes. Living in rural Kerry or rural anywhere, does not come with the same services or employment opportunities that we had in suburban Dublin. We don't have high speed broadband, and sometimes even getting a radio signal here is a problem! We have less disposable income now than we had before. We're a long way from the National Gallery, Grafton Street or Dundrum Shopping Centre. So, if those places are important to you, then this is not the place to be.
Me? I prefer to be twenty paces from the ocean, where the air is sweet with wild flowers and 'Little P' can watch the bunnies from her window. It may not be perfect but this is our dream and every day we'll live it and strive to make it work for our little family.