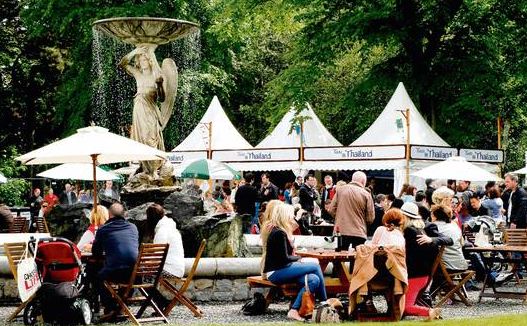 If you're a foodie then chances are you know the Taste of Dublin festival is on the horizon, but with family commitments, work responsibilities and the endless other things us mums have to keep in mind, it can be easy to forget the all important details!

The Taste of Dublin, which is currently celebrating its tenth year, will be kicking off on Thursday June 11th and will play host to the culinary scene's biggest and brightest stars.

Sponsored by Electrolux, the festival delights guests year in and year out with its nod to both local and international chefs who are currently thrilling diners in restaurants across the city.

Held in the grounds of Dublin's stunning Iveagh Gardens, the Taste of Dublin is a haven to all those seeking to excite and delight their taste buds.

From cooking demos with Michelin starred chefs to boutique food and drinks stalls, this is one summertime event which will captivate even the most casual visitor.

Why not treat yourself and the gang to a wander in the gardens while sampling all the city has to offer on the food and drink front?

Kicking off at noon each day, you have the chance to soak up an incredible atmosphere in the heart of our city while acquainting yourself with Dublin's flourishing food scene.

We certainly know what we'll be doing that weekend, so what are you waiting for?!