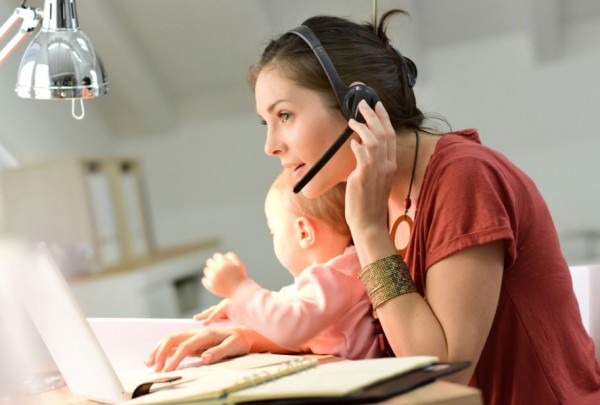 While we know that we by no means are on a 'break' (probably the WORST motherhood-related misconception out there), we tend to look forward to maternity leave – it's a time when we can bond with our babies and recover after the epic journeys of pregnancy and birth.
It's a little hard to swallow the new research from SMA Nutrition, accordingly, which revealed that over half of mums are working during their maternity leave.
Yes, it seems that while the 'out of office' may have been switched on, we can't seem to switch ourselves off from 'work mode'.
The research revealed that one in two mums are involved in a work-related activity during their maternity leave – whether it's checking their emails (24 percent), taking calls from colleagues (31 percent), or doing background reading (15 percent).
The study results have been released to provide key insights into the lives of Irish working mums, and to highlight the constant juggle between our home and work lives.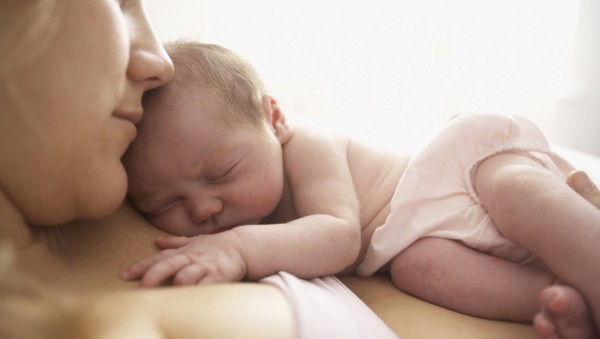 While checking an email or reading the latest report may not seem like a big deal, it's all time you could be spending bonding with your little one, taking a rest, grabbing some precious 'me time' – or reading up on your baby's nutritional needs.
The latter could be particularly important, with the study also revealing that a whopping three-quarters of mums felt they were not provided with adequate information about their baby's protein and nutritional requirements.
Commenting on the findings, Nuala Collins of SMA Nutrition said: "Mums returning to work have a lot of considerations around their baby's care, from weighing up childcare options to their baby's future nutritional needs.
"While over half of mums learn about their baby's nutritional needs from healthcare professionals, almost the same number of mums use the internet. For mums looking for good quality instant advice, the SMA Careline is free, available 24/7 and offers mums reliable information on their baby's wellbeing, including their nutritional needs."
Click here to find out more about the SMA Careline; and here, to find out more about your baby's protein needs.