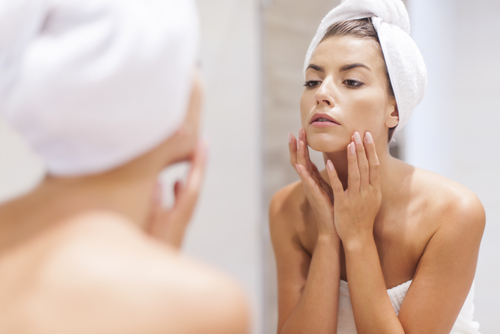 The winter plays absolute havoc on your skin and, as we approach springtime, it's time to give it some much-needed TLC.
1. Did you know?
The skin on our bodies is naturally more prone to dehydration and is very different to facial skin.
It has less sebum and protective lipids and is more exposed to the effects of washing, hair removal and friction from clothing. And the skin's natural barrier can become less absorbing and lose water more easily, leaving it dehydrated.
These losses can only be compensated for by regularly applying oils and other moisturising ingredients to keep the skin's hydration level in balance.
2. So what can you do?
Depending on whether you have dry, sensitive, combination or normal skin, using a product containing argan or olive oil, honey or oat will give it everything it needs.
While normally associated with hair care, Garnier Ultimate Blends now comes in four unique blends and has been created using naturally sourced ingredients to meet the specific needs of normal, dry, very dry and even sensitive skin.
They have a delicious smell (almost good enough to eat) and you can pop it into the trolley during your weekly shop!