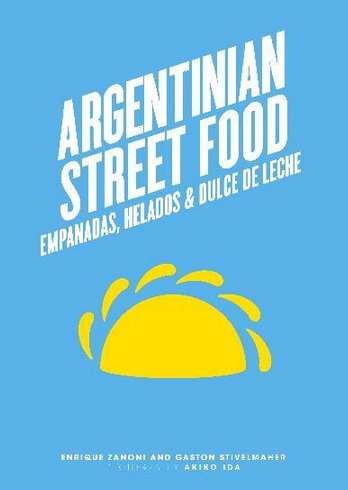 Argentina may have lost out on the World Cup but as Enrique Zanoni and Gaston Stivelmaher shows, Argentinian food is definitely one of the best.
Combing tradition with innovation, this fun cookbook will help you create a show-stopping feast in your own home without any stress or you breaking out into a sweat. Zanoni and Stivelmaher focuses on the South American country's favourite dish the empanadas – stuffed pasteries – and helados.
The cookbook includes recipes for empanadas stuffed with meat, fish, cheese, vegetables, fruits or creamy chocolate; cult street food recipes that are easily made at home; and classic Argentine deserts, including the legendary dulce de leche.
It's not just stuffed pasteries that are the focus of the cookbook though, the two chefs also include a delicious array of much-loved sauces and toppings including the famed chimichuri sauce and salas cayena along with unique pica pica or 'little dishes' – tasty little morsels of food.
With beautiful, comtemportary food photography and rich reportage throughout, the cookbook brings you an array of mouth-watering recipes but also the vibrancy and colour of the streets of Buenos Aires.
Who needs to go to the South American country when you can serve delicious food right in your own home.
Enrique Zanoni and Gaston Stivelmaher are Argentinan chefs who run three restauratnst in Paris devoted to Argentiniant food.
They also have a food truck that cruises the streets of paris offering argentinainan treats on the move.
If you love foreign food you will simply adore this book.