About:
Armagh Planetarium is a fascinating astronomical educational establishment that provides an exciting day out for children and adults alike. The Planetarium is designed to educate those of all ages, from toddlers to grandparents. At Armagh Planetarium, you will learn all about the amazing objects that exist in outer space and there are always lots of events taking place that will capture your imagination.
Education is combines with fun to create an unforgettable experience, so you and your family can learn all about the cosmos while enjoying a fun day out together. Armagh Planetarium has a huge range of shows suitable for families. Make sure to check the show's description, as some shows are only suitable for children over six.
Location: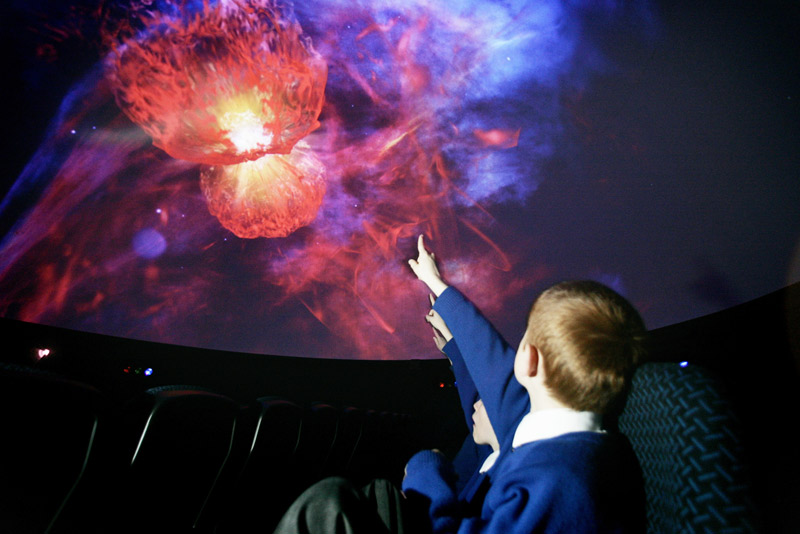 Armagh Planetarium
College Hill
Armagh
Co. Armagh
BT61 9DB
Northern Ireland
Opening hours:
Monday to Friday: 10:00am - 5:00pm (one public show daily at 2pm each weekday)
Saturday: 10.00am - 5pm (Saturday shows playing at 11am noon, 1, 2, 3 & 4pm)
Sunday Closed
Evening Opening: Last Tuesday in every month: 7pm - 9pm (show playing 7.30pm)
Prices:
Family Ticket (max 2 adults & 3 children): £20 per show
Adults: £6 per show
Children (under 16): £5 per show
Free Show: Little Yellow Star (preschooler show)
Please note all shows must be pre-booked.
Website:
This summer, Danone Actimel are giving away '2 for 1' activity passes to this and lots of other wonderful venues across Ireland. For more information on this promotion,
click here
.