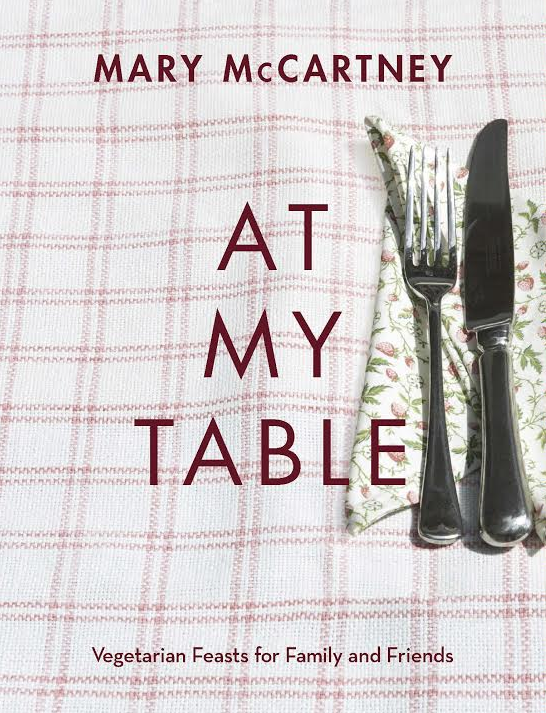 There are moments in our lives, and throughout the year, when we come together with our friends and family to catch up. And, as we all know, food plays a huge part in turning these moments into something special.
Whether it's roast beef for Sunday lunch or burgers at a BBQ, traditionally, many of these occasions call for meat. But Mary McCartney's new cookbook shows us all that vegetarian cooking can be just as celebratory and special, and can be adapted to any of our demands.
With photography by Mary herself including family pictures from both the past and present, At My Table is about food that brings people together, food that we share with those we love and becomes part of our memories.
Jam packed with perfect meat-free menus for any occasion, whether you're planning a celebration brunch or an Afternoon Tea Party, festive feast or dinner for two there is definitely a recipe in here to suit any occasion. From tostadas deluxe and pumpkin and chilli soup to buckwheat pancakes and black bean burgers you will never be stuck for a tasty and nutritious vegetarian meal.
Mary McCartney co-founded Meat Free Mondays in 2009, a drive for awareness on meat consumption and its impact on the environment. In 2012 , she created her own internationally acclaimed book, Food, and also has her very own website, P for Peckish.
Published by Chatto and Windus, it is available from Thursday, 14th May 2015.