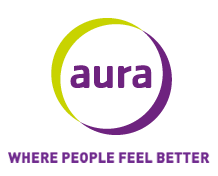 Aura Leisure Centres are great for getting the whole family feeling happier and healthier. Each of their ten award-winning leisure centres located in Drogheda, Dundalk, Grove Island, Trim, Navan, Tullamore, Leitrim, Youghal, Letterkenny and Dublin (pool only facility), features a fully equipped gym, 25 metre pool, sauna and steam room. Fitness Instructors are also on hand at each location for any advice you may need.
Aura Leisure Centres are a good way to get the kids off the couch, away from the TV and immersed in activities that are great for body and mind. Mum & Dad can play with the kids during Family Fun Time, relax in our Sauna, Steam Room & Jacuzzi or watch their little ones learn to swim under the guidance of Ireland's best Swimming Teachers.
Aura also offers a unique fitness & nutritional program that is a program tailor-made to each individual's requirements. With over thirty group exercise classes a week Aura Leisure Centres ensure that your fitness regime is fun and varied to guarantee great results!
For those that recognise the importance of swimming, Aura offers a variety of swim lessons:
The 'Swim Baby' course is developed for Babies from 3 to 24 months and allows parents to introduce their baby to the water. This 8 week course involves a 30 minute weekly class delivered by a specially trained swim instructor and involves the participation of the parent/ guardian and the child. This course is about having fun and nurturing the unique bond you and your baby share. As well as allowing your baby to become comfortable in the water.
Ireland's best Swim Academy which caters for children of all ages, offers free swimming assessments to ensure that children are assigned to a class which reflects their ability instead of their age. The value of the assessment is that their child will be enrolled in a class which enables them to learn alongside youngsters of a similar level. This is a very important part of building their confidence in the water. We cater for children of all ages and abilities so there is certainly something for everyone.
Adult lessons are also proving increasingly popular at Aura. Whether you are looking to learn how to swim or simply brush up on your aquatic skills, adult swimming lessons at Aura cater for all levels and abilities.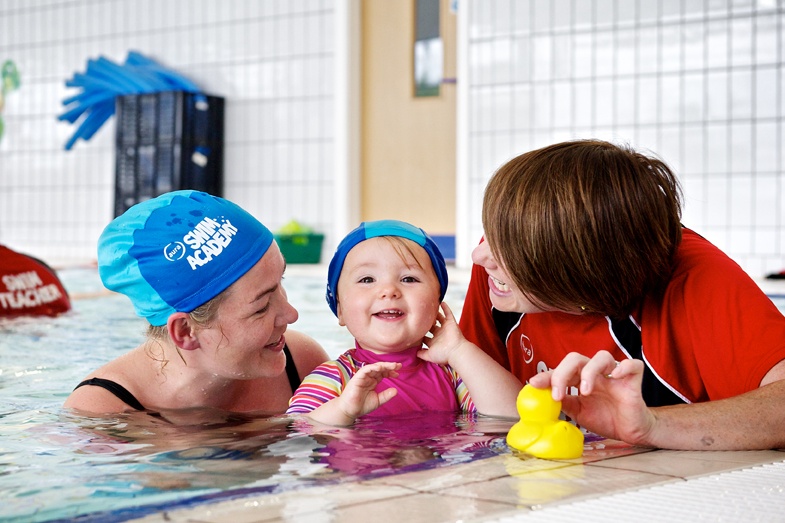 Drop in or visit
www.auraleisure.ie
to see what your local Aura Leisure Centre can offer your family.