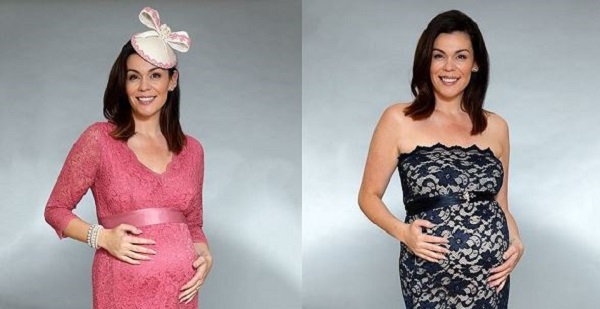 S
o, it's time to talk autumn fashion - what's coming in, and wardrobe updates for all you yummy mummies!
Well, what can we say about this crazy Irish weather? What should your wardrobe consist of when it comes to maternity/nursing fashion pieces?
One day, the sun is beaming from the sky; and the next it's bucketing with rain, umberellas are out, and summer pieces are STILL needed.
This, for me, is the toughest time while dressing not only your lovely self but that gorgeous growing bump as well. It's easy in the summer, as all you need are T-shirts and vest tops, and in winter you can wear a woolly, warm jumper.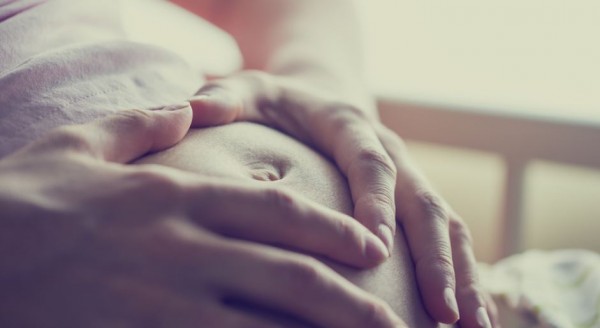 I have found some of my favourite pieces from the high street to boutiques in lovely Ireland, and have decided to share them with you all today.
First up is the wrap top by Boob, in olive green (also available in navy and black). It is a stunning fit and of high quality fabric.
It's not too heavy and not too light, so it's simply perfect for this kind of weather. It's great for wrapping around your bump and for using post-pregnancy, while nursing.
We write about Boob a lot, only because it is truly one of our best-selling brands and we are never let down upon its arrival to Stylemama. You can p
urchase this piece for €69.95, on www.boobdesign.com or www.stylemama.ie, from September.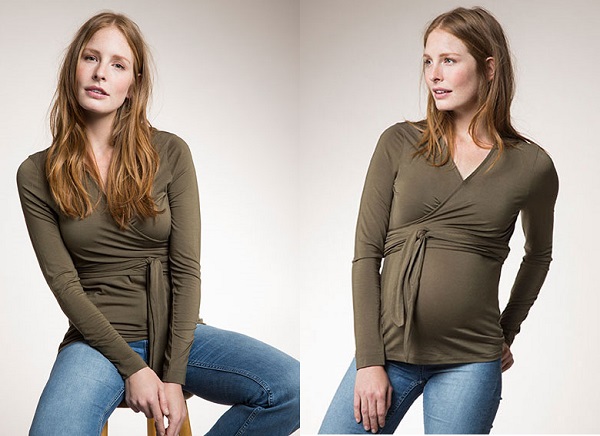 Our second piece is also from Boob; it's another super-flattering maternity/nursing dress called Braidy - Marsala, in red (also available in black).
We adore the colour and style so much, and it will take you anywhere - from the office to dinner, or simply worn with sneakers during the day.
These double-function pieces are a must for any mum-to-be. You can p
urchase this piece for €94.95, on www.boobdesign.com or www.stylemama.ie, from September.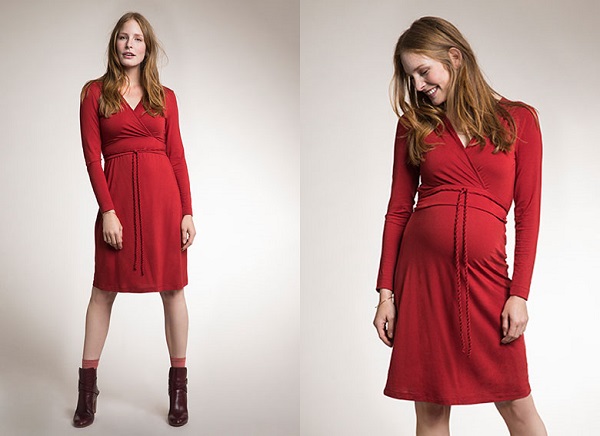 Thirdly, we found a gorgeous breton stripe 4-way maternity cardigan, from JoJo Maman Bébé (available in silver/ecru, navy/ecru, wine/ecru).
This truly is suitable for any stage of pregnancy - I actually have one similar, and it's non-maternity, too. Whatever colour you decide to buy will look fantstic with
matching skinny, over-the-bump jeans!
Why buy it?
Designed to fit during and after pregnancy

Knitted cotton blend

Versatile design
Ideal for discreet breastfeeding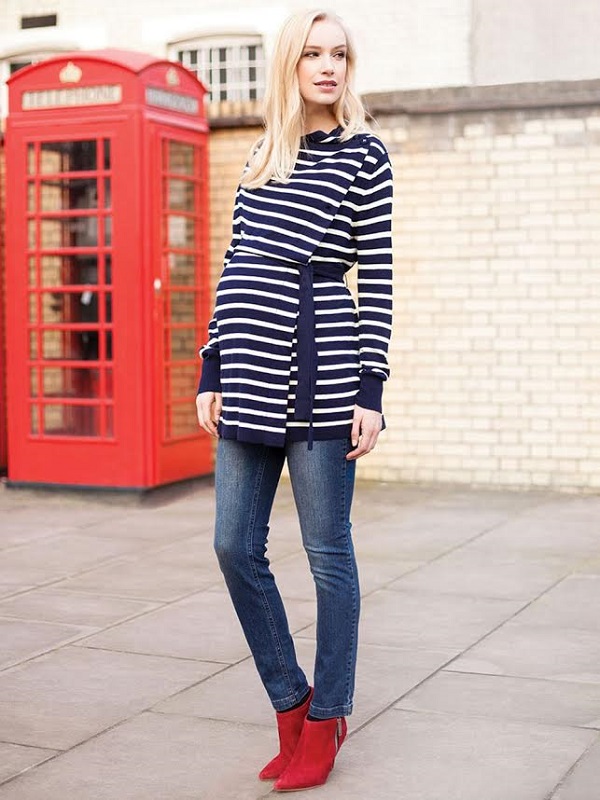 We love this little grey ribbed dress from Marks and Spencer.
Cut to shape a fitted silhouette, it's simple and is right on-trend. This will grow with your new curves and would look awesome with the silver/ecru cardigan mentioned above.
Purchase for €34.95 from www.marksandspencer.ie (online only).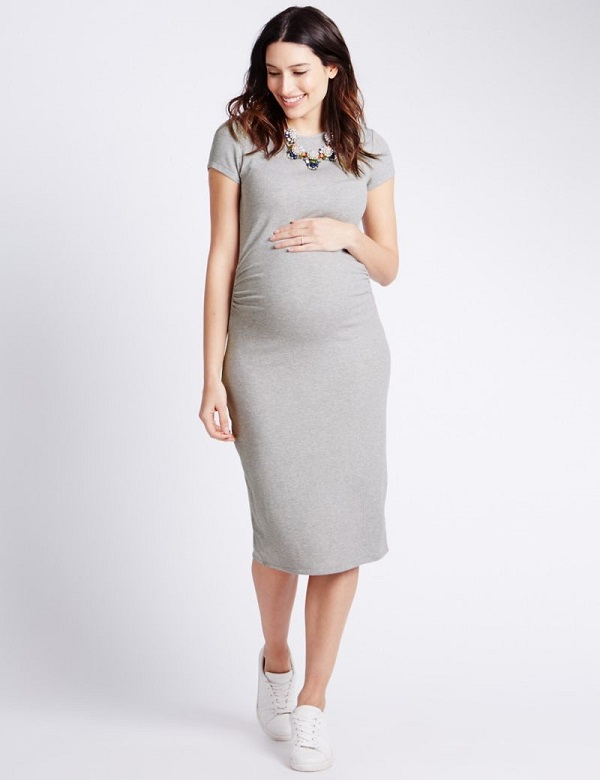 Fifth is this magical cape dress by Blooming Marvelous, available in berry red.
With this season's double-layer style, this lovely maternity dress features an inner nursing function beneath the cape's top layer, for nursing.
Designed to fit beautifully over the bump, this little number is so versatile it can be worn anywhere. We just love it.
Purchase for €54.95 from www.mothercare.ie.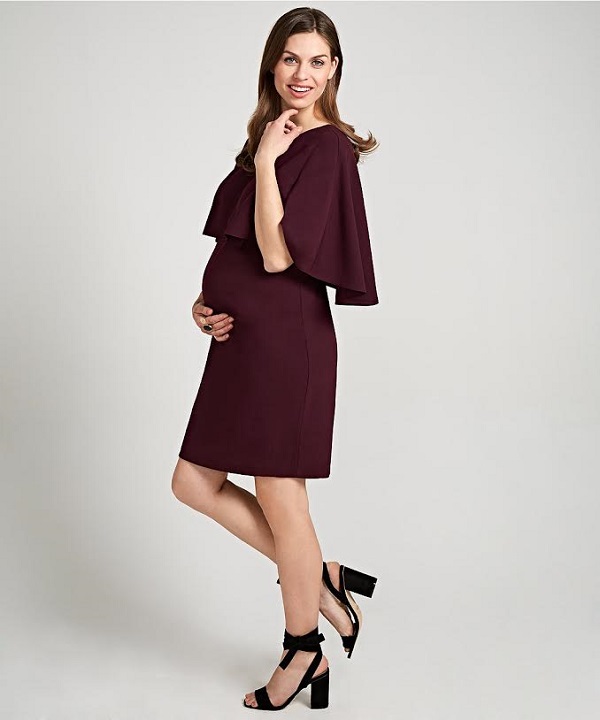 We adore blazers; they are perfect for most days and can smarten up any casual look. I wore blazers from Zara while pregnant and still have them in my wardrobe.
Although towards the end it was a tight squeeze, personally I think maternity blazers can be overpriced and a waste of money.
The best accessory to add to any plain blazer is a scarf, and wearing a striped top underneath will instantly give some dimension to the top-half of any outfit. The blazer below can be purchased from Zara, for €59.95.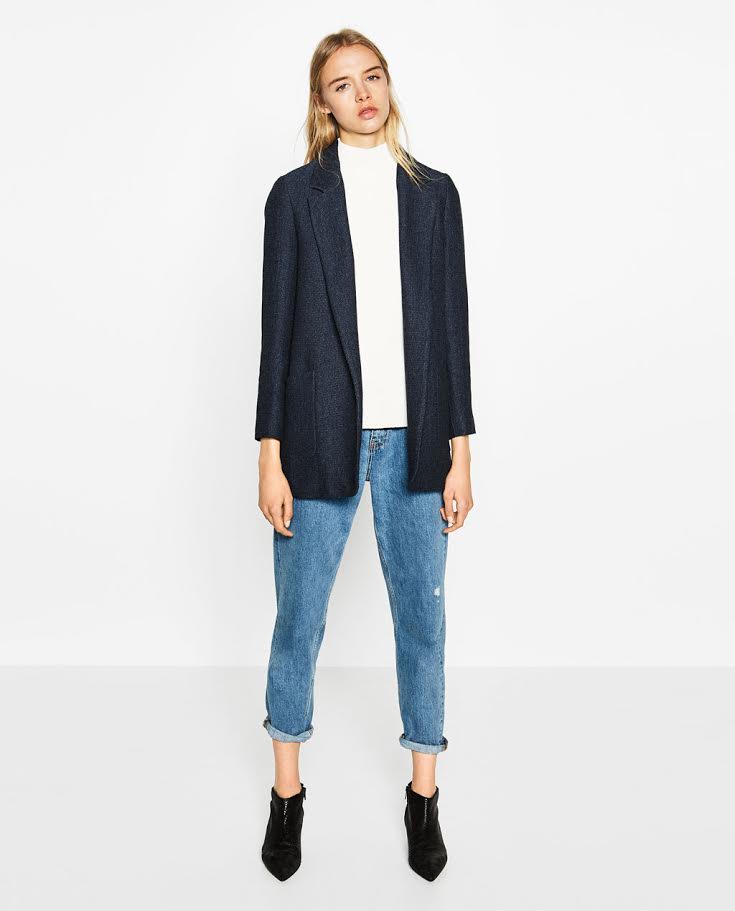 A nice raincoat is a must, especially with all of these wet days we are having. H&M sometimes have nice outerwear, but sizes sell out fast. The raincoat below is from Mamalicious and can be purcahsed for €89.95.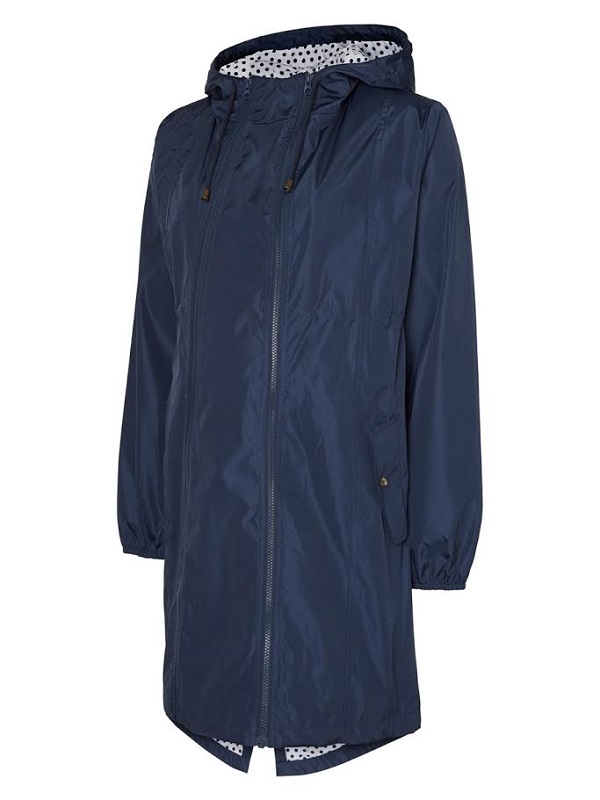 While browsing in Dundrum Shopping Centre, I came across this maternity piece in Topshop. The colour-block shirt dress is just gorgeous and is of
lovely quality. It's so wearable for now and has a nice oversized look about it. It's a great statement piece to buy and is a steal at €49.
Shop instore and online at www.topshop.com.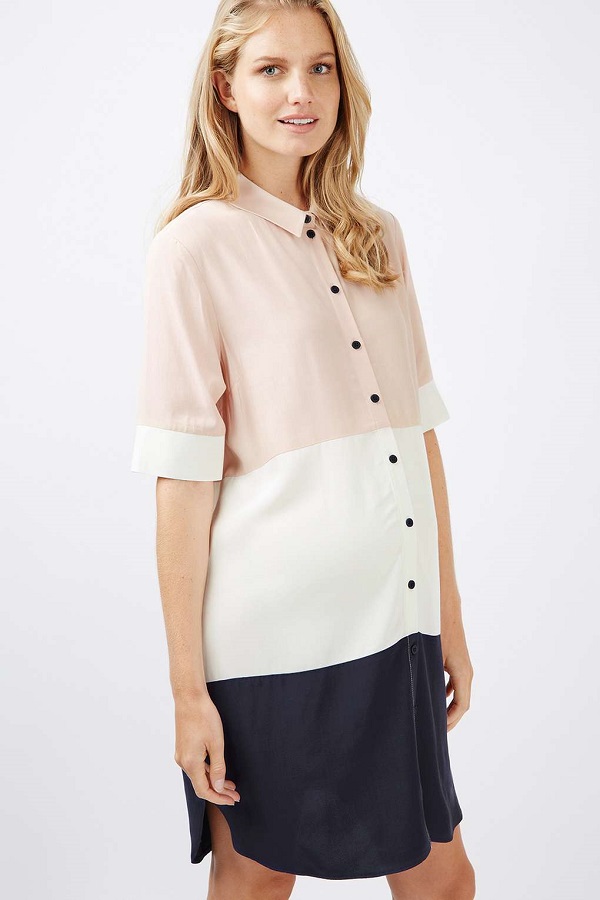 Now it's time to chat about what we do best - occasion wear and blacktie events while pregnant.
We recently had Nikki Kavanagh model our new styles for autumn, and here we have chosen our best ones just for you.
First, is our new Audrey dress in navy/nude lace. It's full-length and is already super-popular with our lovely customers. It's perfect for any blacktie event or stylish wedding. When you're pregnant you can really go all out to look your best, once you dont upstage the bride!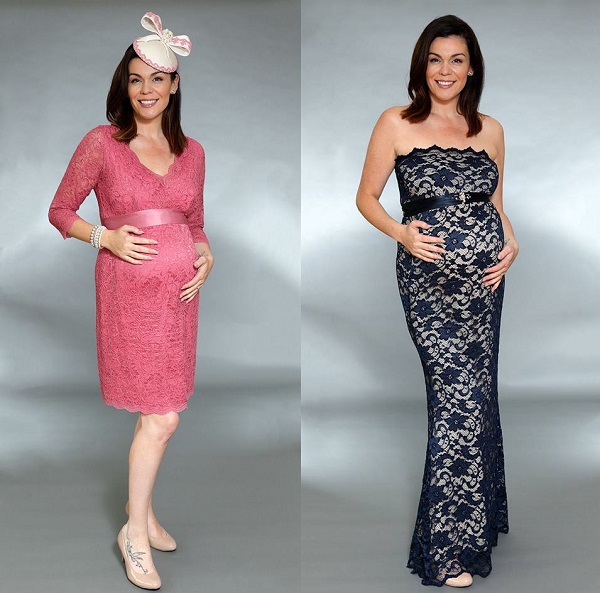 Next, she wears our Kelly dress in strawberry, and matching headpiece by Sinead Bohan. This is so comfortable to wear right up to full-term, and the headpiece was created to match it perfectly.
Our service has grown so much throughout Ireland, and customers are taking all advice on board when shopping for occasion wear. We just love looking after all our customers, and seeing them return upon each pregnancy is just fantastic.
So that's us for now, and we shall return next month with lots of news from the maternity fashion world!
Hope you enjoyed the read.
Take care,
Gillian