Discover the beauty of a balanced mind with our Blue Oil Balancing Concentrate, helping you fight off those 'Winter Blues' during this frosty season.
With the night skies descending upon us earlier and earlier, sometimes it can be hard to see through the darkness and embrace the festive spirit. So let Aveda combat that lethargic Friday feeling and keep you calm and collected when bustling through the busy streets full of Christmas shoppers!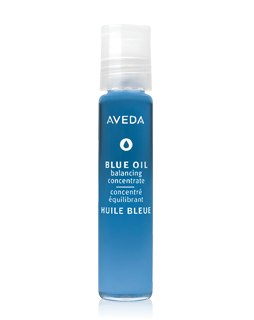 Blue Oil Balancing Concentrate helps to dissolve tension, uplift the senses, ease muscle tension and invigorate your state of mind. When gently touched to skin, its special rollerball applicator releases the perfect amount of concentrate for on-the-spot, cooling acupressure therapy. Simply apply to the back of the neck, temples or pulse points and breathe in the unique aromas of refreshing peppermint and soothing blue camomile, whilst allowing your worries to drift away.
- Calms body and mind
- Conditions and relaxes scalp
- Eases tired muscles
- Excellent for self-massage
- Slips into pocket
Aveda Blue Oil Balancing Concentrate is available in Aveda salons, spas, stores and online at
www.aveda.co.uk.