Sail the high seas with Jason and the Argonauts; watch Red Riding Hood swinging through the air with the Wolf at her heels in Catch Me!; laugh at the antics of four crazy musicians and giggle with delight when you see Potato needs a Bath. These are some of the magical shows for children and families to enjoy at the 16th Baboró International Arts Festival for Children from the 15th – 21st October.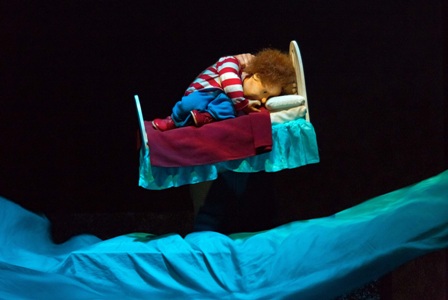 Baboró 2012 will showcase the biggest programme of Irish work ever presented in Ireland, along with international work from Scotland, England, Italy, Germany and Canada. Enjoy performances for ages 2 upwards that include theatre, music, aerial dance, puppetry, comedy, literature readings, poetry encounters, visual art exhibitions and a host of workshops.
An action packed Weekend of Family Shows will include a unique orchestral and storytelling adapation of The Happy Prince. Steve Hartley brings his hilarious book Danny Baker Record Breaker to life as a Standup Comedy gig and a Silent Disco with two hours of dancing, singing and merriment with two Róisín Beag DJ's.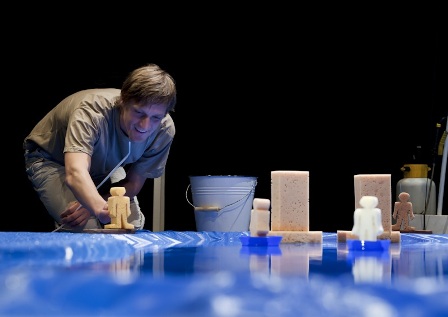 Other highlights include The Song from the Sea from Barnstorm Theatre; The House that Jack Filled from Theatre Lovett; gothic theatre for teenagers, Children of the Black Skirt from DramaWorks Ireland; Spraoi by Branar Téatar Do Pháistí; Tiny Coloured Movements from Teatrimperfetti and Germany's Helios Theater's science show H20, for toddlers.
Baboró have a fabulous VIP package to offer to one lucky family for this years festival. The prize includes one night B&B at the Salthill Hotel in Galway for 2 adults and 2 children sharing, access to the Ocean Fitness Leisure Centre, family tickets to two Baboró shows and a Baboró goody bag. The Salthill Hotel is situated overlooking the famous Salthill promenade, Galway Bay and the Clare Hills. It is ideally located between Galway City, the seaside resort of Salthill and the scenic route to Connemara National Park. For more information on Baboró events visit
www.baboró.ie
. To be in with a chance of winning, just fill in the form below. Good luck x
This competition is now closed.
The winner is Roisin Lynch, congratulations Roisin, we have sent you an email. Thank you to everyone who entered x
Terms & Conditions
Hotel voucher is valid Monday to Friday during the festival 15th – 21st October (or thereafter from November 2012 until February 2013)