The world finally found out the name of Harry and Meghan's baby boy yesterday and we couldn't be more in love with it.
The Duke and Duchess revealed their son's full name is Archie Harrison Mountbatten-Windsor and he will not have any royal title.
Harry and Meghan decided against the courtesy title for their child, which is part of giving him as normal a life as possible.
The parents also strayed away from picking a traditional family name and opted for something different. The name Archie is of Scottish origin and means true, genuine and bold.
It is believed Harry and Meghan simply just loved the name and knew it was the perfect one for their little boy.
The boy's second name Harrison means son of Harry- how fitting.
It had been reported that their son would receive the royal title Earl of Dumbarton, but his parents decided against that.
When Prince Charles becomes King, Archie will have the option to be styled as Prince, however, the Duke and Duchess of Sussex may also decide against this.
Archie will, therefore, be known as Master Archie Harrison Mountbatten-Windsor.
The Duke of Edinburgh is said to be overjoyed by the fact that Archie is using the Mountbatten-Windsor surname.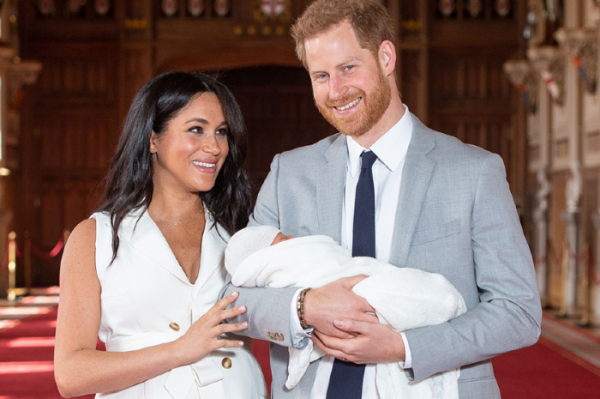 Penny Junor told the BBC: "Prince Philip was never allowed to call his children by his own surname. I think that's a really nice tribute to Harry's grandfather."
Harry and Meghan certainly picked a perfect name for their first child.
Feature Image: @meghanandkatepage