Baby Boosa is the stylish, sustainable and soft baby and toddler weaning and toy collection with parents, the planet and play in mind. Their practical pieces are designed to suit your lifestyle whilst keeping your little one on trend too.
Committed to sustainability, every single Baby Boosa product has been thoughtfully designed to arrive packaged in a re-usable storage bag to avoid the unnecessary use of single use plastic packaging at any point from the factory floor to your door. This multifunctional bag can be used to store items in, organise your cupboards or even wash your delicates in.
Their eco-conscious range has been tested to the highest standards using premium certified non-toxic BPA silicone and is phthalates, lead and PVC free. It's also dishwasher, microwave and freezer friendly whilst being easy to clean. With stunning collections in Dusky Rose, Riviera Blue, Concrete Grey, Salted Caramel and their newly launched Milano Black and Charcoal Grey, along with their Signature Edits Bibs, Baby Boosa will make a perfect gift for a new mum, mum to be or for anyone wanting to update their weaning & feeding sets.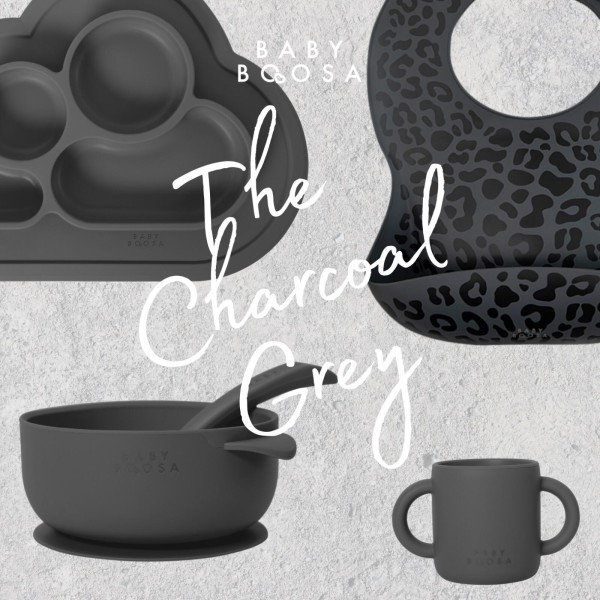 Baby Boosa's Cloud Shaped Plate has four different compartments to make balanced mealtimes fun and their Silicone Bowl comes with a matching spoon and dust-proof lid. With suction bases, the plate and bowl will keep firmly secure to the tray at mealtimes preventing any accidental spillages.
From six months, My 1st Cup is perfect for little hands to hold and will help get them used to drinking from an open cup. Even when breast and formula milk is their main source of hydration, this cup will give them plenty of practice naturally developing their mouth and face muscles whilst ensuring they don't damage their gums and teeth. Dentist approved too!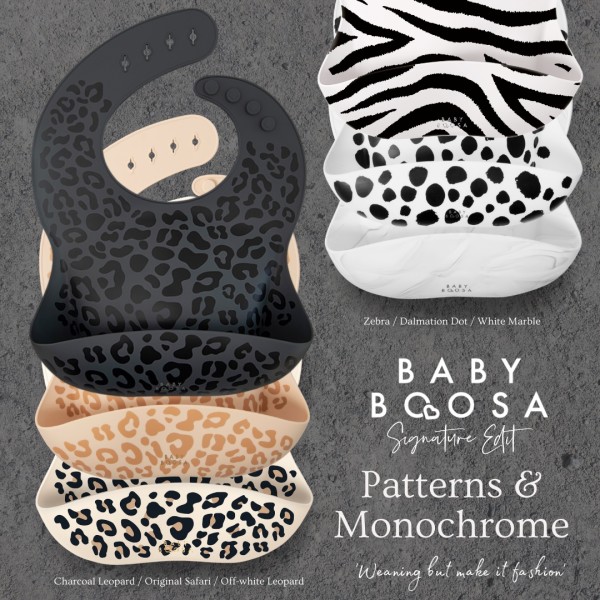 Their super stylish, soft silicone range of bibs have a secure and comfy adjustable fit, with a deep front pocket keeping messy little eaters clean. As well as their Dusky Rose, Rivera Blue, Concrete Grey and Salted Caramel, Baby Boosa have added gorgeous signature designs in Leopard Print, White Marble, Dalmatian & Zebra Monochrome. Husband and Wife founders, Mira and Daniel found that every bib they used with their little boy was easy to take off during a meal, uncomfortable, damaged easily, wasn't easy on the eye and didn't catch much of mess that he made. This inspired the need for something new, and so their purposefully crafted collection is designed to give a trendy and practical experience for children and parents.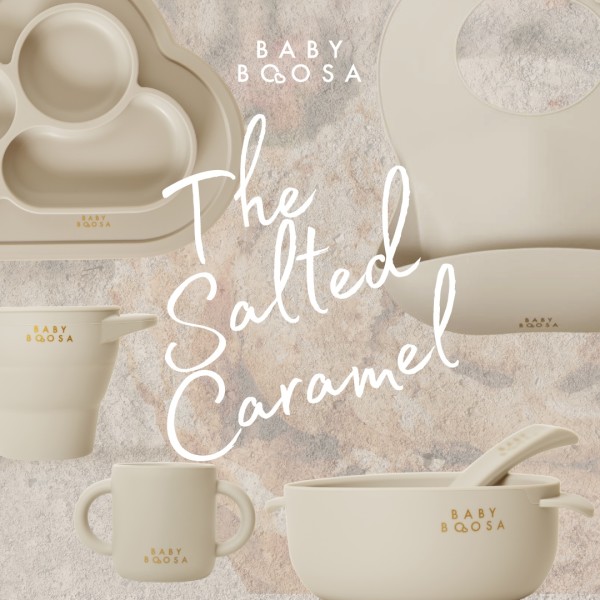 Perfect for babies and toddlers, their collapsible Snack Surprise Pot will add lots of fun to snack time and encourage self-feeding with every dip. Designed with a super soft closing food catcher to keep snacks in, these easy to hold pots are perfect whilst on the go, in the car or when having a picnic.
Baby Boosa Founder, Mira comments, 'The impact we have on the environment is really important for us and our customers lifestyle choices too. We have carefully decided to challenge the status quo by designing out all unnecessary single use plastic from manufacture to delivery. This is why all of our products come in our special re-usable storage bag - perfect to keep your items together on outings!'
Bibs - €13.00
Bowl and Spoon Set - €17.00
Cloud Mine Plate - €17.50
My 1st Cup - €11.00
Snack Surprise Pot - €11.50
Signature Bibs - €16.05
Tiny Towers - €23.72
Cutie Cubes - €23.72