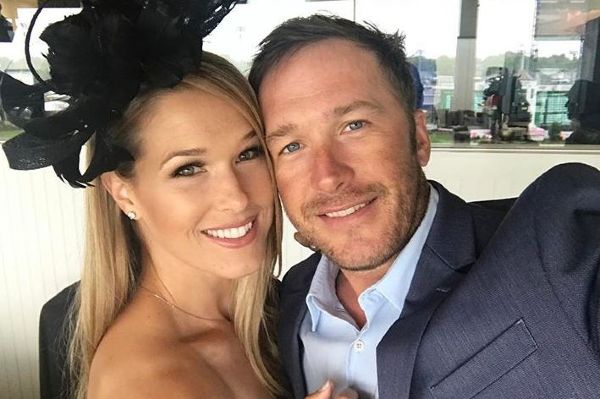 Bode Miller and wife Morgan have welcomed a baby boy months after their toddler died in a tragic drowning accident.
It is believed Morgan gave birth to a son on Friday, October 5 at 1:34 p.m.
The mum opted for a water birth at their family home.
Midwife Lindsey Meehleis told Today: "Exactly one month before Emmy's second birthday… the sun rose and they knew this day would be different. An overwhelming feeling of joy started to fill a valley of deep grief and sadness."
She added: "Morgan's fingers grasped onto their son, who filled such empty arms. While nothing will ever replace the feeling of aching arms to hold Emmy again, this baby provided something new this day: joy, inspiration and hope."

The parents lost their darling daughter Emmy just months before their son was born. The Olympian's 19-month-old daughter lost her life following a tragic drowning accident.
The toddler fell into the swimming pool at their neighbour's house in Orange County, California.
The sportsman confirmed the news in a tragic post on his Instagram account: "We are beyond devastated. Our baby girl, Emmy, passed away yesterday. Never in a million years did we think we would experience a pain like this."

"Her love, her light, her spirit will never be forgotten. Our little girl loved life and lived it to its fullest every day. Our family respectfully requests privacy during this painful time."

We are sure their baby boy will help strengthen the parents who suffered such a tragic loss earlier this year.