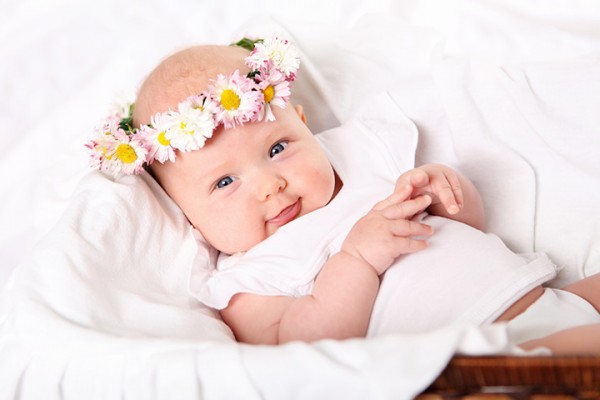 Choosing a name for your baby is arguably one of the toughest things you have to do when you're expecting (apart from dealing with fatigue, morning sickness and stretch marks that is).
However, while it can be tricky and cause a few family arguments... it can also be a nice way to bond with your other half as you share names you both love and hate!
Considering we have already covered baby boy names beginning with the letter K, we though it appropriate if we did the same for baby girls – it could work perfectly if you are expecting boy/ girl twins.
1. Kacy - meaning vigilant in war
2. Kadi - meaning pure
3. Kala - meaning virtue
4. Kandace - meaning queen mother
5. Karen - meaning little friend
6. Kate - meaning pure
7. Kayley - meaning laurel
8. Kelley - meaning warrior or fighter
9. Kelbie - meaning farm near the spring
10. Karina - meaning pure love
11. Kathleen – meaning pure
12. Keira – meaning little dark one
13. Kitty - a short form of Catherine
14. Kenzie - meaning fair
15. Kerry - meaning dark
16. Kiva – meaning protected
SHARE if you love these.