We all know just how hard it is to choose your baby's name! With influences from all over the place, particularly from family and friends, it can often feel like an impossible task.
With this in mind, we asked MummyPages Mums to share how they decided upon their little's one name, and this is what they said:
1. Anna-Camilla Donovan: "My daughter is named after my best friend, Eve, who died when we were seven. Her mum came to visit us in hospital and it was very emotional. Little Eve is six and has always known about big Eve. She kissed her headstone as we passed it on the way to my dad's grave because she wanted to say hello. So proud of her."
2. Kayley Fletcher: "The Mr wanted a name that he knew nobody by. So I was watching Nanny McPhee one day and the name Tourah came up, it stuck since."
3. Karen Porter: "I have a Jack named after Jack Frost - he was born the first snow of the year, prior to that he was always going to be Dylan."
4. Taylor Bailey: "My boyfriend and I were apart for most of my pregnancy due to his job. So we decided to name our baby boy Miles, for all the miles we spent apart..."
5. Paula Campbell: "When I found out I was pregnant, the baby was size of poppy seed and she was conceived in May - she is now called Poppi Mae."
6. Ellen O'Keeffe: "I had a dream that I had the baby and he was called Aidan - and it stuck after that."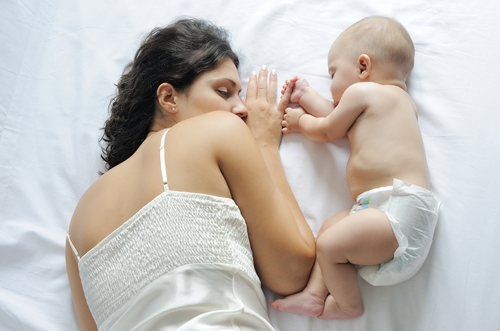 7. Laura Monaghan: "Nathan from One Tree Hill and Megan after Megan Fox. Daddy picked both."
8. Pauline Cunningham: "Savannah - loved it the moment I heard it in Dear John."
9. Marie Durber: "My latest princess is called Freya Evangeline - my mum's name is ANGELa and my mother-in-law is pauLINE. We both liked Eva."
10. Rebecca Sally Young: "I wanted my daughter to have the name of a good hardworking lady I knew. After Eleanor was born, I told the lady that she was named after her and the lady told me she had terminal cancer. Sadly, she died weeks later, so I'm very proud of her name."