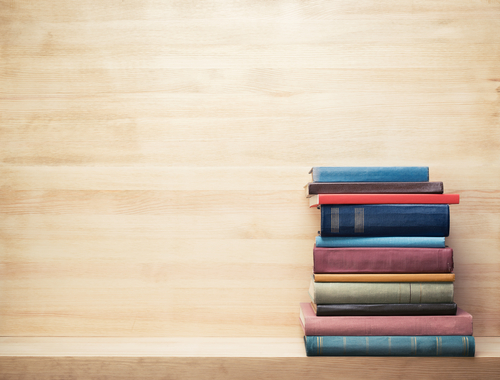 There is nothing like getting your nose stuck in a really good book and while it might help you relax and send you off to sleep, that's not the only thing a good read can provide you with!
If you are expecting and failing miserably at choosing a name for your baby, why not look towards your favourite book for some ideas.
To help you out, we have compiled a list of 40 baby names from books we absolutely love - why not look at your own favourite for a little inspiration!
Girls:
1. Emma – Emma by Jane Austen
2. Harriet – Harriet the Spy by Louise Fitzhugh
3. Kari – The Difficult Man by Hugo van Hofmannsthals
4. Anne – Anne of Green Gables by LM Montgomery
5. Elinor – Sense and Sensibility by Jane Austen
6. Molly – Ulysses by James Joyce
7. Bathsheba – Far From the Madding Crowd by Thomas Hardy
8. Becky – Vanity Fair by William Makepeace Thackeray
9. Nancy – Nancy Drew Mysteries by Carolyn Keene
10. Matilda – Matilda by Roald Dahl
11. Jo - Little Women by Louisa M. Algott
12. Sara – A little Princess by France Hodgson Burnett
13. Madeline – Madeline by Ludwig Bemelmans
14. Hermione – The Harry Potter series by J.K. Rowling
15. Lisbeth – The Girl with the Dragon Tattoo by Stieg Larsson
16. Charlotte – Charlotte's Web by E.B. White
17. Heidi – Heidi by Johanna Spyri
18. Margaret – Are you there God? It's me Margaret by Judy Blume
19. Lucy – The Chronicles of Narnia by C.S. Lewis
20. Pippi – The Pippi Longstocking series by Astrid Lindgren
Boys:
1. Oskar – Extremely Loud and Incredibly Close by Jonathan Safran Foer
2. Colin – The Secret Garden by Frances Hodgson Burnett
3. Atticus – To Kill a Mocking Bird by Harper Lee
4. Tom – The Talented Mr Ripley by Patricia Highsmith
5. Rhett – Gone With the Wind by Margaret Mtchell
6. Edward – The Twilight Saga by Stephenie Meyer
7. Harry – The Harry Potter series by J.K. Rowling
8. Heathcliff – Wuthering Heights by Emily Bronte
9. Jay – The Great Gatsby by F. Scott Fitzgerald
10. Sherlock – The Sherlock series by Sir Arthur Conon Doyle
11. Victor – Frankenstein by Mary Wollstonecraft Shelley
12. Peregrin – The Lord of the Rings by J.R.R. Tolkien
13. George – A Room with a View by E.M. Forster
14. Aslan – The Lion, the Witch and the Wardrobe by C.S. Lewis
15. Stephen – Portrait of the Artist as a Young Man by James Joyce
16. Willie – All the King's Men by Robert Penn Warren
17. Benjy – The Sound and the Fury by William Faulkner
18. Lennie – Of Mice and Men by John Steinbeck
19. Clyde – An American Tragedy by Theodore Dreiser
20. Charlie – The Heart of Darkness by Joseph Conrad