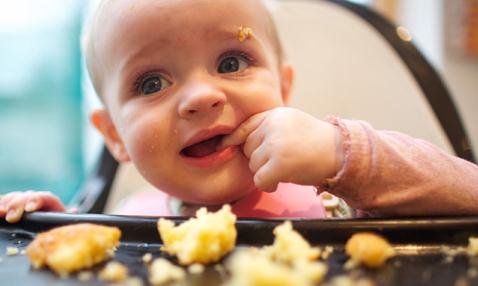 If you are finding weaning your baby a bit of a tough task, mummycooks could be the solution for you. Dublin mum Siobhan has launched Ireland's first cookery school devoted to offering expert advice to help parents through the weaning stages.
Siobhan Berry, mum of two, set up mummycooks in January 2012 as a way of helping other mums establish healthy eating habits and good nutrition for their babies. She now runs a series of tailored classes to meet the different nutritional and developmental need of different ages – from baby's first solids to healthy eating habits for toddlers.
As well as providing delicious, home-cooked recipes and practical advice to help parents through common feeding problems, Siobhan has teamed up with consultant pediatric occupational therapist, Catriona Fahey who aids and advises in all mummycooks classes to help address the psychology of eating habits and tackle any deep-rooted issues associated with weaning, including fussy eaters.
Class options include:
Weaners: from 4-7months guiding mums as they begin to introduce solids to their baby. (6 weeks)
Progressors: 7-12 months adding texture and finger foods. (6 weeks)
Refreshers: 4-12months aimed at the second time mums to refresh their memories on weaning their child. (1 class)
Classes cost between €25 (1 class) - €120 (for a course of 6) and include a one and half hour cooking demo and advice session. As well as the recipes and expert know-how, Mum and Dad will also get to take home the delicious food cooked in the class with them.