Sleep is one of the most searched terms by parents online, particularly when it comes to the youngest members of the family. To help parents create an inviting and comfortable environment for their little ones, Irish kids clothing brand BabyBoo.ie has launched their new organic cotton Bedding Collection.
BabyBoo believe that you cannot underestimate the importance of having a comfortable, relaxing, and safe sleep environment for each member of the family. Unfortunately, polyester fabric features heavily in children's bedding and pyjamas, which contributes to overheating and poor-quality sleep. The gold standard is to use 100% organic cotton for bedding and nighttime clothing, this is especially important for babies who cannot yet regulate their own body temperature.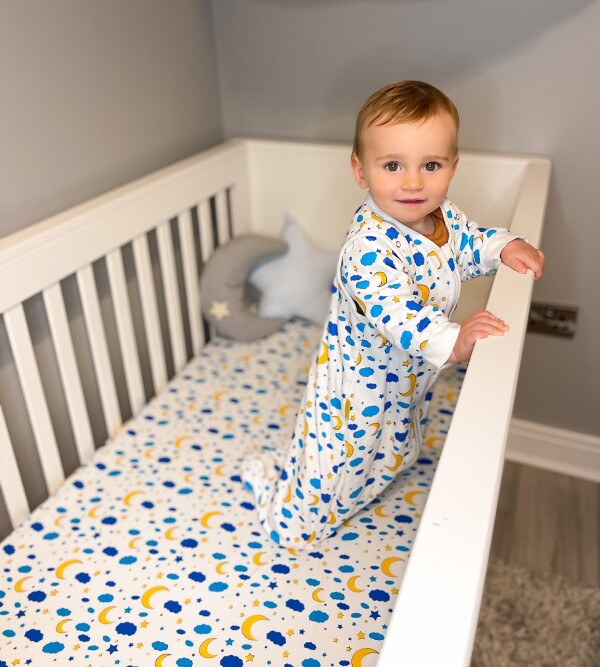 The new organic cotton fitted sheet collection from mum-run Irish company, BabyBoo.ie is the perfect solution for bedtime. Supersoft and breathable the range of fitted bedding sheets are kind to the exposed sensitive skin of little ones. The bedding collection offers a range of over ten of the most popular BabyBoo print designs from their organic cotton baby and child clothing range. Choose from a gender-neutral starry sky, a GAA hurl print, and the beautiful racially diverse ballerinas, to name but a few.
Vicki O'Callaghan, co-founder of BabyBoo.ie explains just how important it can be for children with sensitive skin to use organic cotton next to their skin at night:
"As a mum of a child with severe eczema, I have lost countless hours of sleep soothing my daughter back to the land of nod. Eczema, dermatitis, and psoriasis are far more common than people think amongst children, and the discomfort they go through on a daily basis can be intolerable. Nighttime can be particularly bad, as there is nothing there to distract them from and it can really affect their sleep."
"There are some good rules of thumb though when it comes to managing these kinds of skin conditions. Along with keeping their environment cool and using daily emollients, the fabric that is next to your child's skin should be made of natural fibres and breathable."
"It can be hard to find 100% pure organic cotton fitted sheets for babies and children, and even more so if you're looking for one with a pattern or colour. We know how important it is for a child's bed to be inviting and comfortable, so we took the designs from our most popular clothing prints to create our cute organic cotton bedding collection. We hope that parents will enjoy matching our range of sheet designs to their nursery or child's bedroom theme, and that they will of course help to support a restful night's sleep for the whole family."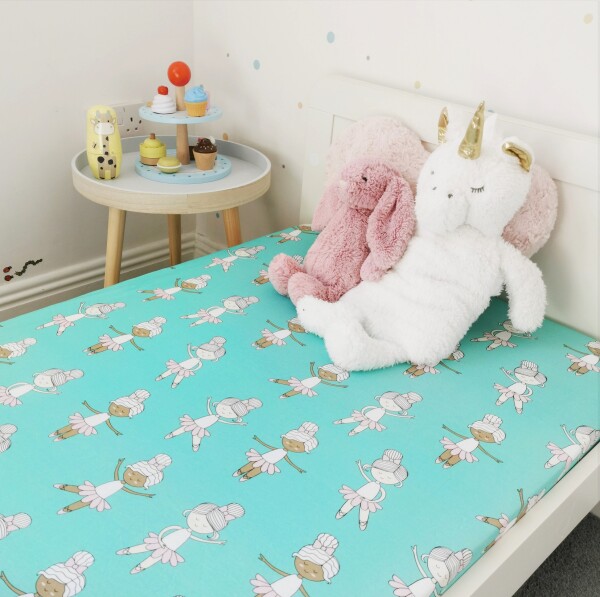 The BabyBoo 100% organic cotton fitted bedding sheet collection is available in both cot and cot bed sizes, along with the smaller moses basket and bassinet sizes. The supersoft, breathable, sheets aim to support a restful and comfortable night's sleep for your little one. Available in a variety of unisex and gender specific designs, the bedding sheet range is priced from €12 - €25, depending on size, with bundle discounts available for multiple buys on www.BabyBoo.ie.