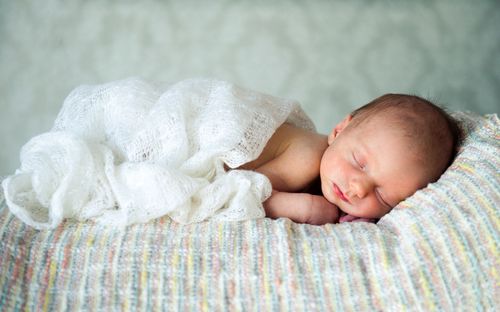 When you come home from the hospital with your new baby it can seem surreal. You're exhausted, probably in some discomfort but still on cloud nine.
To ensure the first week with your newborn goes smoothly and to make sure you don't have to leave the house (assuming you don't want to of course!),here is a checklist of some things you will definitely need.
Help may not always be on hand for some new mums so it is always a good idea to be prepared and enjoy your first few weeks.
Whether you decide you would like a couple of days to bond with your baby and new family or are welcoming to visitors straight away, here are some things you'll need to be ready for anything baby needs.
Baby gear
Nappies – and lots of them! Newborns often need to be changed 11-12 times a day so make sure and stock up on lots of newborn nappies. If you are using cloth nappies, make sure you have enough of these also.
Wipes – wipes will be needed for changing babies nappy so you'll need quite a few of these also! Consider buying a bulk amount.
Nappy cream – To avoid baby getting uncomfortable nappy rash make sure you have some cream to ease.
Nappy bin – This will save you having to go back and forth to the bin after every nappy change.
Comfort and sleep
Moses basket/bassinet – Somewhere safe and comfy for your newborn to sleep.
Swaddle blankets – Newborns love being swaddled and these blankets complete so many tasks you can hardly count them all! Use them for keeping baby warm, a cover for nursing etc.
Bouncy chair/swing – Newborns are soothed by motion so they will love these and it will be handy for you while completing other chores.
Rocking chair – Have somewhere comfortable you to sit with baby to read or breastfeed or just rest.
Bathtime
Baby bath – a small bath suitable for bathing your newborn.
Bath supplies – baby shampoo, lotion, oil, whatever you think you'll need for baby's first bath.
Fluffy towels – Have a supple of nice warm towels you can wrap him up in after his bath.
For mom
Nursing bras – These will make breastfeeding easier for you. Make sure to have some pads as well for in between feeds.
Nipple cream – Protect your nipples which will still be getting used to breastfeeding by using nipple cream.
Sanitary pads – Have some pads at home which you will need for the first few weeks as you heal.
Once everything is available at your ease you will be able to enjoy those very special first few days with your new baby.