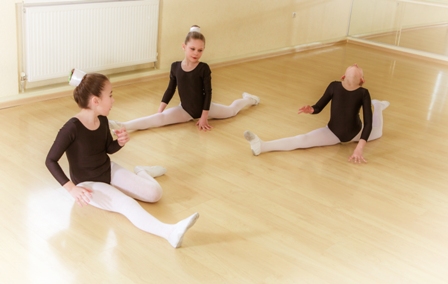 If you have a budding ballerina at home, you'll be pleased to hear that for the 13th year, Ballet Ireland, the National Ballet of Ireland will be touring around Ireland to meet young dancers as the annual Summer School kicks off at the Civic Theatre, Tallaght before touring around the country. The summer schools run from 15th July- 16th July.
The annual event is open to young people of all ages and levels of experience. The workshops will focus on dance performance and also include music, mime and drama.
Over the course of one week, students will work with Ballet Ireland's team, including dancers James Loffler and Emma Madden, to develop material to be performed onstage at the end of each week in a professional production, which this year is The Bluebird and Princess Florine.
The Ballet Ireland summer school tour is a wonderful opportunity for young ballet enthusiasts to be immersed in professional dance and also open the eyes of our future audiences to understand and appreciate what they are looking at on the stage."
Ballet Ireland follow their Summer Schools with two productions this Autumn, Carmen (5 & 6 November) and The Nutcracker, in association with RTÉ Concert Orchestra (20 – 23 November), both at the Gaiety Theatre.
For details on how to book a place in a workshop, and to learn more about Ballet Ireland's productions for 2013, visit
www.balletireland.ie
July 2013