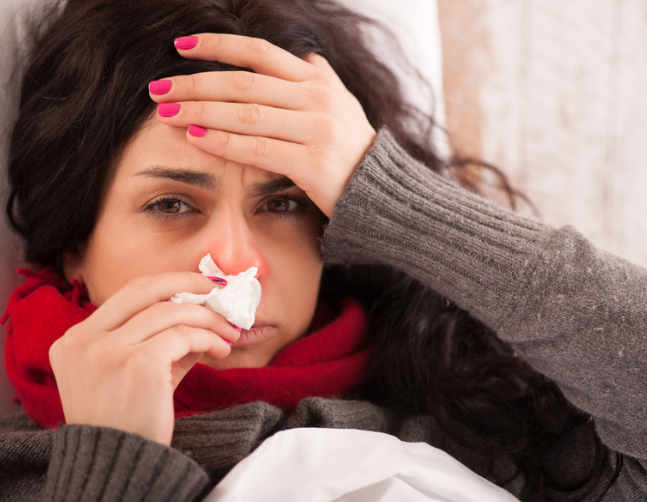 Now that the cold weather has started to creep in most of us are walking around with red puffy eyes, coughing and sniffling to beat the band. Fortunately, just because you've caught a horrible cold it doesn't mean you have to hide away until it has gone.
With a few tips you can still look presentable at that work meeting or somewhat decent when you have to do the school run!
1. Use soft tissues
First and foremost, ditch the hard, rough tissues in favour of something a little softer to stop you irritating the skin around your nose.
2. Moisturise
When you have a cold your skin can feel really dry and look flaky, particularly around the nose area. To stop this, make sure you apply plenty of rich moisturiser twice a day – under your foundation and before bed.
3. Hide the redness
A green primer or concealer is the best way to hide any red areas on your face. Using your middle finger, simply dab the make-up onto the skin before applying your foundation.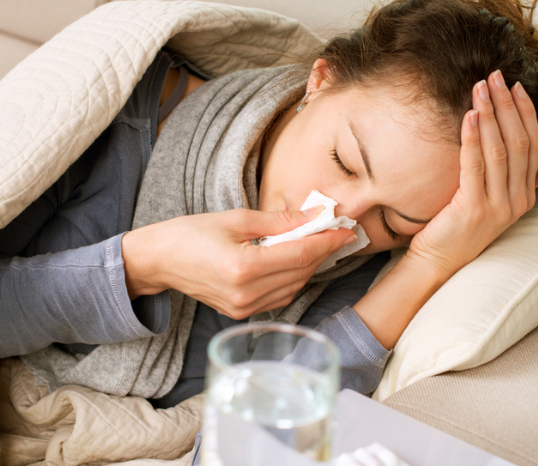 4. Use waterproof eye make-up
If you are coughing a lot you will find that your eyes are red and watery. Make sure you use plenty of eye cream and waterproof mascara and liner.
5. Use a balm on your lips
Keep chapped lips at bay by applying a lip balm regularly. Choose one with a tint to give you a bit of a lift.
6. Stick with a cream blusher
Your face can look dull when you are battling a cold so make your skin shine by applying a little cream blusher or even a highlighter.