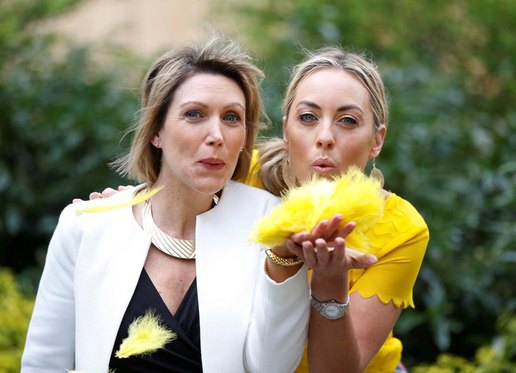 New research by Kellogg's All-Bran has found that over half of thirty-something Irish women are suffering in silence with regards to embarrassing "tummy turmoil".
Almost half of women questioned are experiencing regular symptoms of digestive discomfort on a regular basis. However, surprisingly 51% of Irish women don't take anything to help relieve their distress while over a third said that the reason for this is they don't know of anything that can help. 25% of women surveyed believe that digestive discomfort is something they just have to live with.
However help is on hand, the All-Bran 5 Day Challenge, Kellogg's aims to educate Irish women on the importance of incorporating natural wheat bran fibre into their daily diet, for more effective digestive health. Worryingly, 80% of Irish adults are currently not getting enough fibre into their diets so with this in mind; Kellogg's All-Bran has created a range of cereals, all high in natural wheat bran fibre.
This month, Kellogg's is inviting the people of Ireland to take the All-Bran 5 Day Challenge and include natural wheat bran fibre in their diet for just five days to experience a difference.
Digestive discomfort can have an upsetting impact on everyday life, with almost two fifths of women who were surveyed saying they would avoid wearing certain clothes in case they look bloated. . A further 19% said that they have gone on a diet in the past in an attempt to lose weight, only to discover that the issue was actually digestive. Twelve per cent of survey participants even admitted that their bloated tummies had been mistaken as pregnancies in the past!
GP, TV and radio broadcaster and author, Dr Nina Byrne, who launched the All-Bran 5 Day Challenge with Kathryn Thomas, said; "It's alarming how many young women in their thirties see digestive discomfort as taboo and are letting their digestive health suffer by doing nothing about it. It can be as simple as making a few small steps like eating a wheat bran fibre rich breakfast cereal every morning, to hopefully put an end to all those embarrassing tummy traumas."
Of the women surveyed, most of them admitted that they would follow a simple straight forward diet if it were to improve their digestive problems. Almost two thirds of women (62%) agreed that they want to be healthier but can't bring themselves to change their whole diet. 16% also admitted that they spend more time on improving how they look on the outside than how they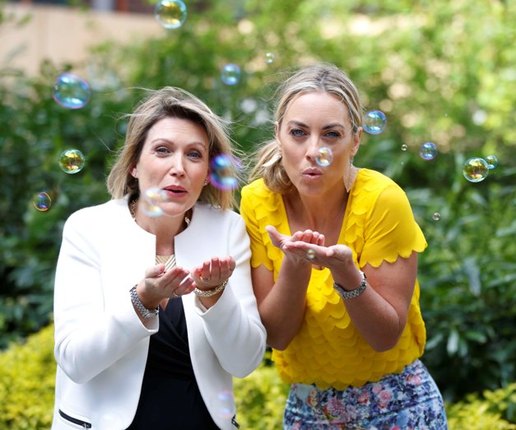 feel inside.
Almost a quarter of women who were surveyed admitted that they would be too uncomfortable talking about their digestive problems with their partner or their friend with more than one in ten saying it's not a very glamourous or sexy topic of conversation.
This May, Kellogg's will be travelling around Ireland with the All-Bran 5 Day Challenge Road Show from Friday 17th to Sunday 26th May. The All-Bran 5 Day Challenge Road Show will offer private nutritional consultations in a selection of Irish shopping centres.
Donna Byrne, Brand Manager for Kellogg's All-Bran, said: "Interestingly, our research has found that the majority of Irish women (79%) eat breakfast every morning, which is why we are asking them to take the All-Bran 5 Day Challenge as it is such a simple step to take towards improving your digestive health. As part of the challenge, they are asking ladies of all ages to have a bowl of All-Bran which is rich in natural wheat bran fibre for five consecutive days to see if they notice a difference.
For more information about the All-Bran 5 Day Challenge, please visit
www.allbran.ie
.