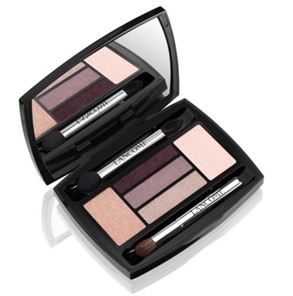 It is definitely true, that there is something about the eyes that draw you in.
Whether you're just popping to the shops, heading to work or enjoying a night out, it is important that you have show-stopping eyes.
However, being a busy mum, you probably don't have a lot of time to get perfect peepers.
Thankfully, Lancôme's Hypnôse Doll Eyes palette will help you achieve soft, flattering eyes in no time. It will give you an enviable
wide eye look with an intensity that everyone will be drooling over.
The eyeshadows are great for building up colour and when wet, the effect is intensified.
There are a variety of natural colour shades to choose from: Fraicheur Rosee (peach), Reflet d'Amethyste (purple), Methe a l'O (green) and Lumiere d'Azur. So, you are bound to find the right one for you.
Achieving a day to night look is easy enough – all you need to do is wet one side of the flocked tip and line the eye.
There is even a "how-to" with the palette, which can help you achieve the right look for your eyes in five easy steps.