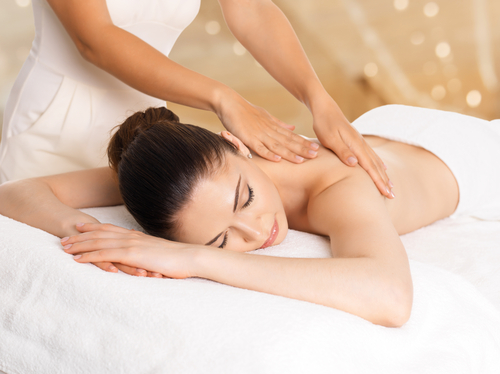 A massage is not just relaxing it also has some great beauty benefits that you probably never knew about.
Not that you ever needed an excuse to go get one, here are five that will make you want to treat yourself right now:
Makes you look younger
Rubbing your face can help improve circulation which in turn will plump up your skin. It also helps to drain toxins away from your face which will give you a fresh complexion.
Stop winkles
By gently rubbing the skin on your face upwards, it can stop skin sagging which will help prevent wrinkles.
Healthy hair growth
A good massage of your scalp will help blood supply which promotes healthy hair and reduces dandruff.
Reduce stress
A good body massage can help to reduce stress. The more relaxed you are the better for your skin, as you will sleep better and be less prone to stressful breakouts.
Glowing skin
Finally, certain massages use gentle exfoliation which will leave you with a clean and clear complexion.