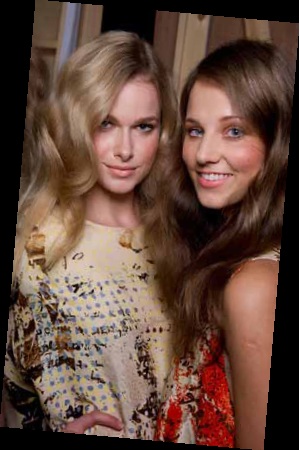 If you have always wanted to be a 'yummy mummy', then you will be excited to hear that L'Oreal Paris is on a mission to educate the women of Ireland on how do their hair and make-up like a true professional. This autumn as part of the L'Oreal Paris Beauty Expertise campaign, 100 women will win spaces at five exclusive Beauty Bootcamp course. Participants will be taught to use L'Oreal products to simply recreate a professional make-up artist look and hair finish at home. Helping them with this task is the team at Beauty Bootcamp.
Run by IMAGE magazine's Beauty Editor, Liz Dwyer, and a hand picked team of expert hair and make-up artists, Beauty Bootcamp is a platform for ordinary women who want to learn how to style their hair like a red-carpet-regular and apply their make-up like an expert. Mirroring the work that the international L'Oreal Paris teams do back stage during major fashion weeks and celebrity events, Beauty Bootcamp will be hosting five unique one-day interactive workshops from October 1st to November 26th, exclusively using L'Oreal Paris products.
Designed to provide a hands-on, simple approach, winners will learn all the insider tricks-of-the-
trade and the professional techniques used behind-the-scenes to transform models and actresses from plain to phenomenal.
Winners will learn how to recreate everything from a polished day-time look to a catwalk-worthy hair and make-up look at home, by spending the day putting these skills into practice on themselves.
As well as having a great girly day out, rounded off with champagne and cupcakes, winners will be all glammed up and ready to paint the town pink by 5.30 pm and will get an exclusive L'Oreal Paris goody bag to boot.
Pairs of tickets to attend Beauty Bootcamp can be won on 98FM, 2FM and in participating pharmacies nationwide.