Since 1978, Declaré Switzerland have been creating ground-breaking products for people with sensitive skin worldwide.
Their new skincare range, Probiotic Skin Solution, offers a functioning eco-system for the skin through the use of an innovative blend of probiotic and prebiotic active ingredients.
If you're looking for natural skincare products that stabilise sensitive skin, protects it against negative daily influences and gives you smooth, gentle care at the same time- Call off the search.
Declaré uses nutritional science for a new dimension in skincare, revolving around the skin's natural ecosystem.
Roughly one billion mico-organisms form the base for healthy skin, but a poor diet, restlessness and daily stress all have a negative effect on the delicate skin flora and weakens the natural protective barrier function.
Redness, stress and dryness can result from harmful bacteria being able to penetrate te skin barrier, but Declaré Switzerland's Probiotic Skin Solution is a total game-changer.
Step 1: Gentle Probiotic Cleansing Emulsion (€19.95)
The gentle lotion thoroughly cleanses sensitive skin, and removes all strains that can harm it's natural balance. The emulsion works to refresh the skin, preparing it optimally for the next two products.
Apply to dry skin in the morning and evening and massage into your face before wiping off any remaining product with a soft tissue or rinsing off with water.
Step 2: Firming Anti-Wrinkle Concentrate (€59.50)
The intensive care concentrate offers a new type of strength and elasticity to protect against harmful environmental influences.
Your stressed skin will be calmed and those lines and wrinkles are quickly smoothed over for a radiant complexion.
Apply one or two pumps of concentrate after cleansing in the morning and evening and massage into the face. You can also add a few drops to your foundation if you want a fresher look.
Step 3: Multi-Regeneration Cream (€49.50, 150ml)
The revitalising care system is completed with the gorgeous day-and-night multi-regeneration cream, which nourishes your skin and improves it's own ecosystem naturally without straining it.
Visible signs of premature skin ageing are alleviated for the long term, and it's perfect for giving you pleasantly smooth skin with firm contours.
The natural lime blossom extract soothes and refreshes sensitive and dry skin, and the high vitamin C content protects the skin's cells against oxidative stress.
Let the delicate cream melt between your fingers then smooth over your face with circular movements.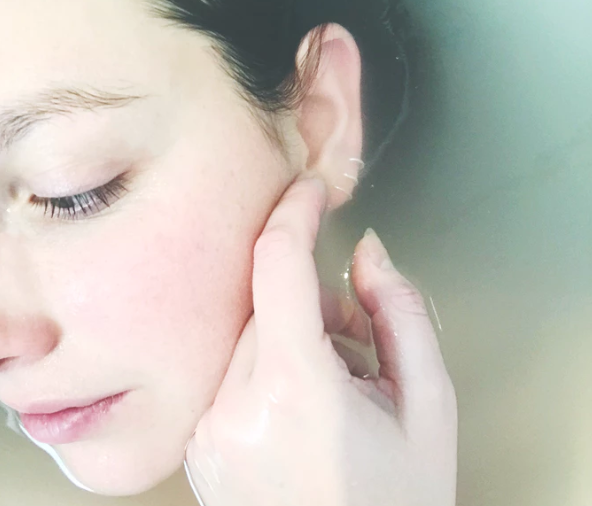 You won't find a better answer for your sensitive skin problems, we guarantee. The natural way to restore your ecosystem will change the relationship between you and your skin.
For more information on Declaré Switzerland's Probiotic Skin Solution, visit Declaré Ireland's website or KD Cosmetics for a list of stockists
Feature image: Instagram/@declaré_ireland