When you find yourself in the hairstyles tussle, dramatic hairstyle such as pixie cut with bangs can just be what you want to transform your look. The simple act of cutting your extended locks for short hair can make you feel and appear like a self-sufficient woman. This idea might not be the best one for most ladies, however with the popularity of bobs and lobs currently, a
pixie cut with bangs
is the best natural step to take. Besides, the bombardments of compliments you will get, you will be worried why you delayed this critical decision.
The trick to rocking one of the greatest haircuts of the 21st century is as straightforward as finding the best haircut suitable for your face. Select between pixie haircuts that are short, asymmetrical, and long or with bangs to get the best cropped do. Utilise length correctly to find the right balance in round or oval face shapes. You can also incorporate sweeping bangs to make the sharp features softer.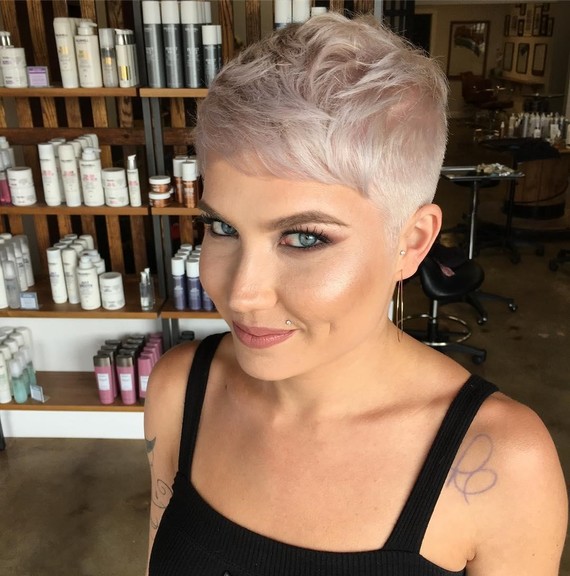 Long Pixie Cut.
This is an excellent stop-over between a short pixie and a bob. The hairstyle is short enough to come up with the right impact and long enough to keep the feminine look. The extended length of this pixie cut with bangs is mostly concentrated at the front. That is important since it helps to give the style a softer look and frame the face.
Short Pixie Haircut.
Trimming your locks to get a short pixie haircut is not something many ladies jump into. This is even harder decision to make when you are used to long hair. It requires a lot of courage and boldness.
However, if you have decided to go short, nothing should hold you back. For instance, this style magically transforms your entire look, and the hair may take some time to grow again. Therefore, deciding to trim your hair short can be one of the most stunning styles you can ever rock. Just like pressing a giant button, this haircut will refresh your face and moods as well.
Pixie Cut with Bangs.
Bangs are essential ingredients when it comes to giving your pixie haircut an extra style. Opt for side bangs that sweep across your forehead to give your short hair a feminine feel.
Add choppy layers to brighten your looks. The blunt fringe can look so severe in your pixie haircut.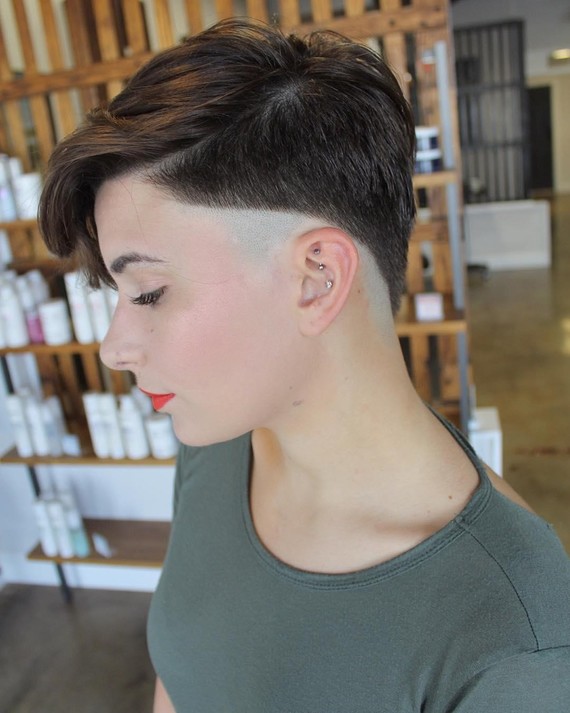 Asymmetrical Pixie Cut.
Just as a pixie cut with bangs, asymmetrical pixie incorporates a healthy supplement of feminine length while maintaining the entire look short and cropped. The style is kept short on one side and long on the other. The style appears excellent when blended with a deep side part to make sure the volume is well enhanced at the crown.
Shaved Pixie Cut.
These are some of the trendiest and beautiful hair trends currently rocking the hairstyling industry. Though they were traditionally known to be men's haircuts, they are now very common hairstyles among women.
Select either an undercut (bottom half shaved) or shaved side (symmetrical cut). You can go some miles and shave the entire head!
Pixie Wedge.
In this pixie cut with bangs, the sides and the top are kept longer compared to the traditional pixie. This new technique is essential since it adds volume to the entire style. It also transforms the shape dramatically.
These subtle changes make this pixie cut linger between the temptations of changing into Dorothy Hamill wedge- this is the reason why it will remain classic cut for many years to come.
Two-Toned Pixie.
Usually, there is nothing like specific hairstyles for specific age or occasion when it comes to pixie cut with bangs. This one demonstrates that. It can be an ideal haircut for working mums. Contemporary pixie haircuts may look common for women who need some sass and style in their hairstyles. As such, ask your stylist to include some "neat" texture in the entire style. Utilise some hair gel to promote texture and boost the shine.
The spunk and the shine will guarantee you several head-turns wherever you go. Just try this trick.