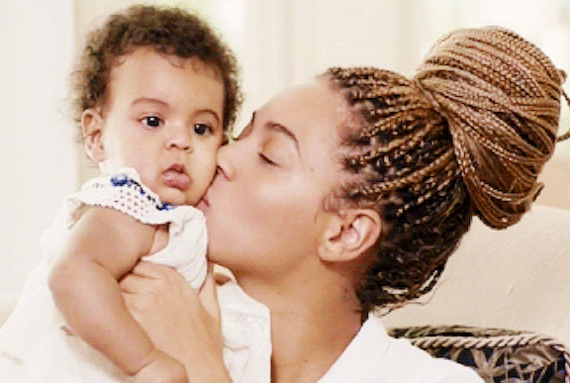 Beyoncé shared many pictures on her Instagram account over the Easter weekend - but this one has to be the cutest.
The singing superstar uploaded a photo of herself and her 2 year-old daughter, Blue Ivy, sharing an adorable mummy-daughter moment.
Beyoncé, who never generally captions her images, took the time to add "Blue kisses" to this particular snap along with some bunny emoticons.
The singer also uploaded a cute image to her Tumblr account of little Blue Ivy walking with her daddy, Jay-Z, wearing some festive bunny ears.
We bet little Blue got spoilt with Easter egss this weekend!