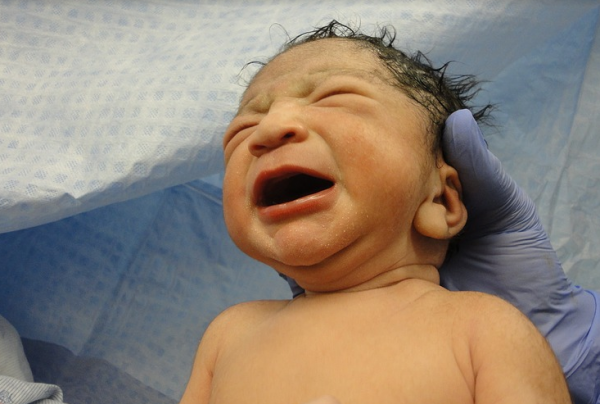 The past few months as a new parent have taught me a lot.
I have learned to be a lot more 'easy going'. Trying to get out the door on time depends on my babies needs and most likely there is always a nappy change required just as I am about to leave the house.
However, I got my first taste of this new laid back approach the week before my due date.
I had spent the months leading up to my due date imagining the perfect labour, if there is such a thing? I would go into spontaneous labour in the comfort of my own home. The early stages of labour would see my husband and I get through this stage together with rounds of Netflix, walks and all the breathing techniques I had learned at pregnancy yoga and the various antenatal classes attended.
We would leave for the hospital just when the time was right but not too early. At the hospital, I would have a Midwife-led birth with limited medication and intervention. I had spent months working on mindfulness and various coping techniques to ensure I could have as 'natural' a birth as possible.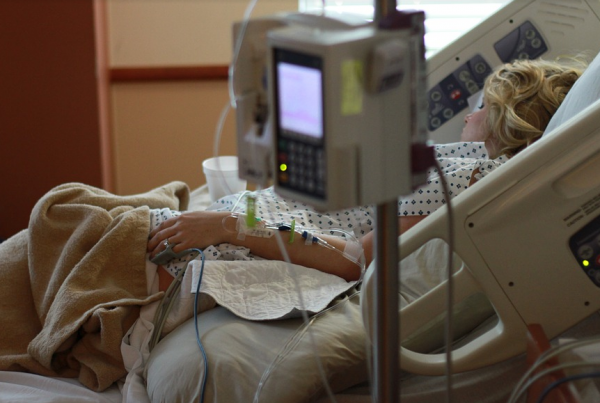 As my due date drew closer, I could feel myself getting closer and closer to the birth I had planned and visualised. However, it wasn't meant to be.
One week before my due date, I received the news that my baby was measuring small. I was booked for an induction the day before his due date. I was devastated. My spontaneous 'natural' labour had become a scheduled date and time. I hadn't prepared myself for how I would react if my birth plan didn't go to plan.
As the day drew closer I grew more and more anxious.
On the morning of induction, we headed off to the hospital at 5am. I got very little sleep the night before. I recall asking my husband to 'turn the car around' as we neared the Hospital and trying to convince him 'they couldn't do anything if we didn't turn up!' Luckily he didn't listen and tried to keep me as calm as possible for the rest of the journey.
When we arrived at the hospital, I was checked in and the first stage of induction commenced. Things looked promising as they moved fairly quickly. Waters went at 12 noon after various laps of the hospital. As soon as my waters went we got so excited. Baby was on the way, right? How wrong we were! 24 hours later and we were still waiting patiently.
The night had been intense but I had proudly made it through with all of the coping mechanics from my original birth plan. Tens machine, baths and mindfulness had brought me through a tough 24 hours.
I then received the news that I would be moved to the delivery suite and placed on a drip to try move things along a little quicker. This was my biggest fear. During my research, I had read that the drip brought contractions on thick and fast. I hadn't slept in two nights and had just been through 24 hours of the first stage of labour. I was at breaking point.
I had discussed my wishes with my husband in the weeks previous and he knew how I felt about pain medication, however, on seeing how weak and exhausted I was he asked me to rethink my previous decision and I soon gladly accepted to be placed on an epidural at the same time the drip was inserted.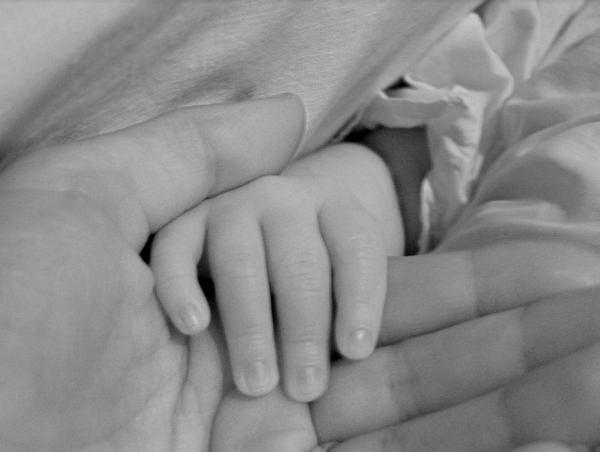 I had already tried the gas and air and on seeing double of everyone in the room, decided it wasn't for me. It may not have been my original plan but I knew it was the right decision. Looking back this decision is the one that got me through the hours that followed and in the end our gorgeous little Baby Boy arrived safely at 11.03pm.
Of all the things we try to control throughout our lives, unfortunately, we have no control over labour and birth. Everyone's birth experience is different and it's what makes our babies and their arrival story is unique. It may not have been the birth I wanted, but in the end it was just perfect and I wouldn't change a thing. Our Little Boy was safe and well and at the end of the day, that is all that really matters.