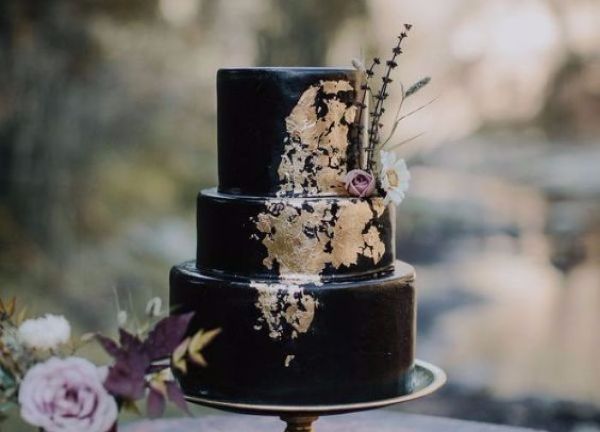 Well, look at you, all engaged and stuff - congrats!
As you probably already know, wedding planning is no joke (honestly, we're sweating just thinking about it!).
No stone can go unturned, and no cake should go untasted - EVER.
However, it can be hard to know what to look for in a wedding cake, especially with so much other planning going on around you.
Lucky for you all, we've done the research and hard work, so you don't have to!
How does a gorgeous black wedding cake sound? I know - it sounds bizarre, but trust us.
Check out these stunning confectionery creations, and you may find yourself longing for a black wedding cake:
1. Simple and Rustic.
2. Oh, we love this one!
3. Faux flowers for the win.
4. Chalk board effect - gorgeous.
5. Who doesn't love a bit of gold leaf?
6. Sure, its what's on the inside that counts.
7. Oreos - stack em high!
8. This gothic cake looks almost too good to eat!
9. We love drip cakes so much.
10. One gorgeous tier!