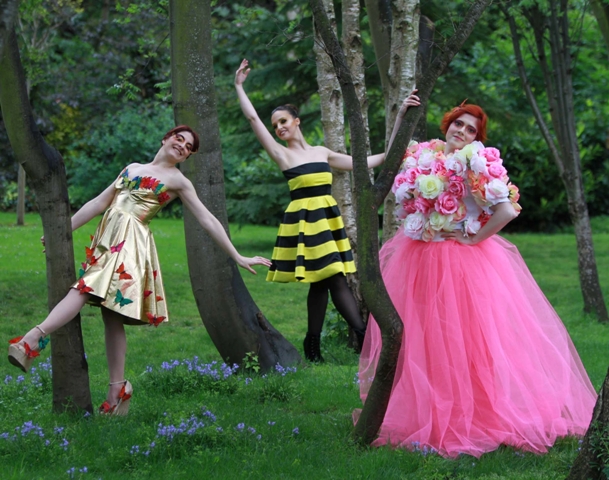 As much as we love Bank Holidays here at MummyPages, we must admit that it can sometimes be tough to keep the family entertained for a long weekend. Well this June Bank Holiday there is a wonderful event taking place in Phoenix Park that's perfect for mums, dads and kiddies. Bord Bia have announced that Bloom, the hugely successful gardening, food and family festival, will be returning for its sixth year from Thursday May 31st to Monday June 4th. This year's show will incorporate 27 show-gardens, over 100 Irish food and drink producers, 50 nurseries within the Floral Marquee, 25 cookery demonstrations and over 160 retailers.
The President of Ireland, Michael D. Higgins will officially open Bloom on the Thursday. This year the event will host the first ever show-garden designed by a child – 10 year-old Miah Ni Nuallain from Crumlin has designed a pet friendly garden. Bloom will also see the first Guinness Book of Records attempt by GIY Ireland who will attempt to break the world record for the largest number of people sowing seedlings at the one time.
The Bloom 2012 gardens will include veteran garden designer Fiann O'Nuallain's "Stream of Consiousness" garden, which includes dramatic water features, lighting and a host of performers. New garden designers will also be taking part this year, like Kate Kurevlevawho is creating a traditional Japanese garden featuring Irish moss. There are also a number of charities on board working to bring important social issues to public.
Bord Bia Food Village is returning to Bloom and will be built around a central dining area. You can learn more about food and its origins by paying a visit to the Bloom Farmyard, in association with Agri-Aware. You and your family will have the opportunity to sample and purchase a wide range of top quality food, including: fresh Bord Bia Quality Assured produce at the Meat, Poultry & Fish Marquee and "Best in Season" fresh produce market; the finest artisan foods at the Artisan Food Market and Artisan Caterers Street Food stalls. Complimenting this delicious food will be the "Bloom Inn" which will be offering craft beers and whiskey. To bring even more foodie fun to the day, the Chef's Summer Kitchen will host live cooking demonstrations from some of Ireland's much loved chefs including Neven Maguire, Catherine Fulvio, and Donal Skehan.
Woodies Expert Garden Stage will offer tips and advice to green-fingered visitors and there will be talks from gardening experts Gerry Daly, Mick Kelly from GIY Ireland and Paddy Gleeson. You can also learn the art of flower arranging at the AOIFA (Association of Irish Floral Artists) stage and purchase domestically grown plants from the nurseries exhibiting in the floral marquee.
There will also be plenty of family friendly events so the kids can enjoy the day as much as the adults. The 'Budding Bloomers' kids zone has both fun and educational features, including a daily Teddy Bear's Picnic hosted by Hamley's, and the Food Dudes characters who will be hosting games based on children getting their five fruit and veg a day. The Garden School will teach visitors how to plant and sow while Bud's in Bloom will provide a covered natural sand play area. TreeCareIreland will demonstrate and showcase tree-climbing skills while promoting proper tree care and hosting a tree-climbing competition.
Tickets are on sale now starting at €15 and children go free. Visit
www.bloominthepark.com
to purchase tickets. Book early for a discounted rate.