Our first sneak peek at baby Lula Rose Gardner was when she was cuddled up to her dad, so it's only right that actress Liv Tyler shared an insight into her own bonding time with her newborn daughter.
The Lord of The Rings actress has delighted her fans and followers on social media today, by sharing the stunning first photo of herself with her youngest child.
In the tender shot, the 39-year-old is seen cuddling up to a sleeping Lula Rose, who was welcomed into the world on July 10.
"Ohhhhhh, little Lula!" wrote a clearly besotted Liv in the caption, with fiancé and new dad Dave Gardner describing the image as 'so beautiful'.
Liv and Dave announced Lula's birth via Instagram, sharing a stunning black-and-white shot of the tot nestling into her dad's chest.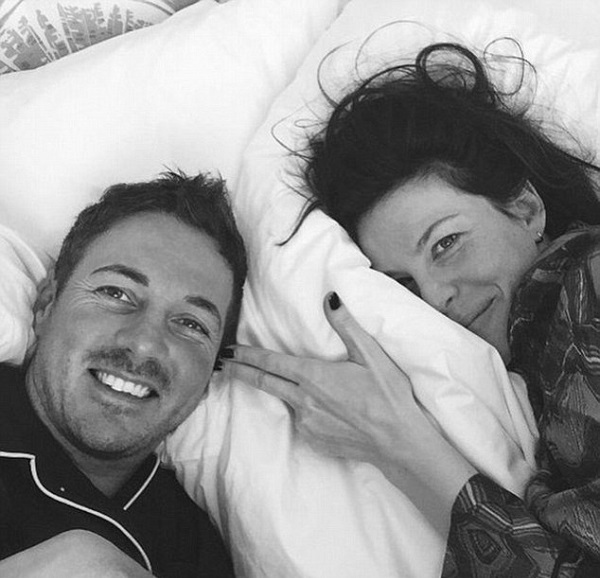 "Hello! Our beautiful baby girl is here! Lula Rose Gardner. We are sooooo happy. Hearts exploding with love," mum-of-three Liv wrote at the time.
Lula's arrival marks a busy two years in the couple's relationship, during which time they welcomed their first child together, 16-month-old Sailor Gene, and got engaged.
While Liv is also mum to 11-year-old Milo, her son from her former marriage to Royston Langdon; Dave is also father to eight-year-old son Grey.
What an exciting time this is, full of precious moments and firsts. We just know that the proud new parents are savouring every moment.
SHARE with a fan of Liv's who will melt over this photo.