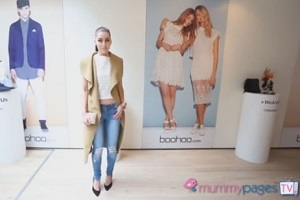 When it comes to our favourite online fashion brands, Boohoo.com always seems to have the solution to our style dilemmas, and they have some major treats in store for us this season.
MummyPages' reporter Lisa Kavanagh was lucky enough to sit down with Boohoo's CEO Carol Kane recently, to discuss what we can expect from the stunning new range.
And, as Carol says, there really is something for everyone this season, with Boohoo's latest offering ticking every trend box.
The 70's retro revival is all around us this season, and this is clear to see in Boohoo's Spring/ Summer collection. Indeed, from delicate crochet pieces to statement fringing and flares, lovers of the boho look will find it hard to keep that shopping list down.
Elsewhere, the nautical trend is back in a big way on the site, but lovers of those bold and bright colours are also spoiled for choice.
While brights and pastels are major features of the new range, Carol's biggest style tip is a fresh spring white – perfect to liven up your wardrobes as the weather gets a little nicer.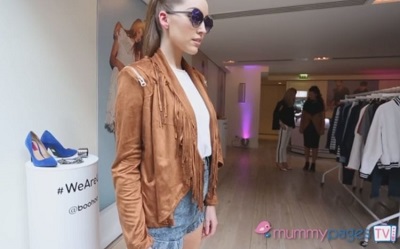 Those lucky enough to be hitting the festivals this summer, who are already planning their wardrobes, will also be delighted by the range of cool, boho-chic pieces in the range, from western-inspired denims to cool khakis and neutrals.
One section of the new collection that has us particularly excited is Boohoo's new fitness wear range, that is turning the traditional gym-wear rules on their head.
Thanks to Boohoo's stylish new fitness collection, injecting the season's hottest trends into your workout gear, you can now hit the gym with confidence, looking amazing.
There really is something for everyone in Boohoo's latest collection, so be sure to check it out online at www.boohoo.com.
In the meantime, take a sneak peek at some of the beautiful pieces in the video below.