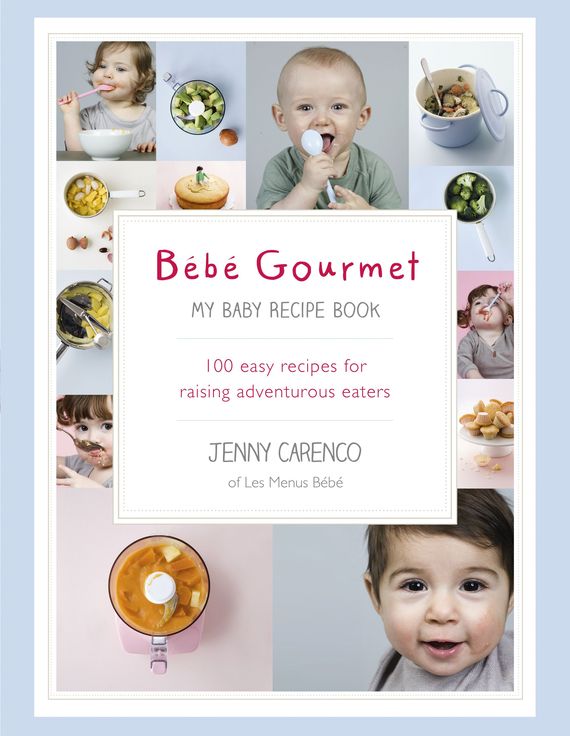 Bébé Gourmet is a cool, fuss-free baby cookbook written for real parents by working mum-of-two, Jenny Carenco.
The aim of the book is to encourage babies to develop a love of varied and nourishing food, while making mum's life a little easier. The recipes are creative, but simple and can be easily adapted to feed the whole family, not just baby.
Carenco herself says: "This is not the story of those perfect mothers who, for some reason the rest of us will never understand, manages to put a homemade meal on the table every night without ever breaking one of her perfectly manicured nails."
And while Bébé Gourmet's recipes are nutritious and full of fresh fruit and veggies, taste is a huge priority. Giving baby food that tastes yummy encourages them to try a wider variety and makes it easy to introduce them to more adventurous flavours.
The book covers easy purees and compotes, as well as providing recipes for first 'big kid' meals. It also provides advice from famous French paediatrician Dr Jean Lalau Keraly who specialises in nutrition.
Recipes include Carrot and Cumin Puree, Chicken and Vegetables in Coconut Milk, milkshakes, Oatmeal Cookies and even a beautiful cake for baby's first birthday.
Each recipe takes 30 minutes or less to make and can even be frozen for later.