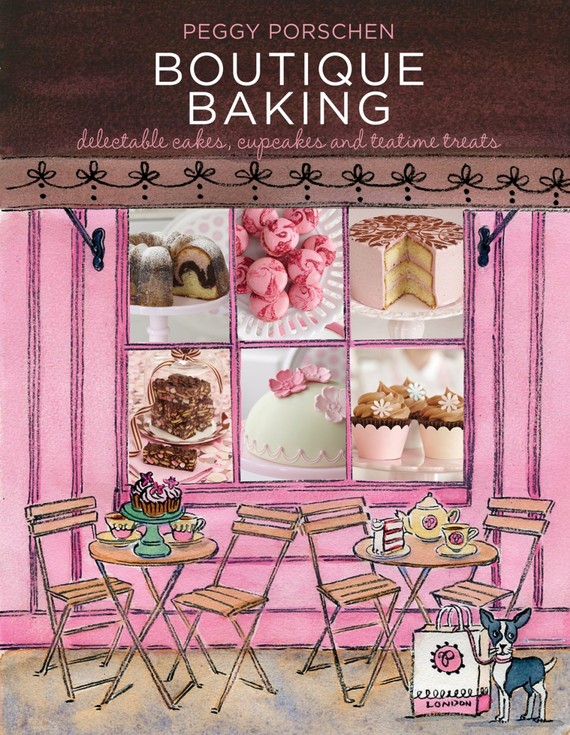 We actually squeaked with delight when we saw this cook-book, it's one of the most beautifully illustrated and photographed books we've ever had the pleasure of reading. 'Boutique Baking' is London baker Peggy Porschen's latest book and it is, as I'm sure you have guessed, incredible.
The actress Audrey Hepburn is famously quoted as having said; 'I believe in pink' which is obviously a belief that baker extraordinaire Peggy Porschen subscribes to. This book is unashamedly girlish featuring a delightful array of pastel colours, delicate designs and even a recipe for pink lemonade.
From the candy floss pink cover to the implausibly creative recipes that adorn each page, this is a book that baking enthusiasts everywhere will cherish.
For those of you who aren't familiar with Peggy Porschen, she runs a bespoke cake company in London and is renowned for her incredibly pretty, elegant designs that taste just as good as they look. In her latest book, she shows you how you can recreate her stunning creations at home.
This is a cook-book that requires you pour yourself a cup of tea and steal yourself away to a quiet corner while you marvel over how stunning these cakes are. 'Boutique Baking' is divided into seven chapters; sweet treats, beautiful biscuits, cupcake heaven, luscious layer cakes, classic cakes & bakes, delicious drinks and the icing on the cake. Recipes range from treat sized wonders like 'morello cherry bakewell tarts' and 'Peggy's signature macaroons' to decadently luscious layer cakes such as her 'tipsy orange truffle cake' and a very dreamy 'creamy caramel cake'.
One of our absolute favourite cakes, although it's virtually impossible to single just one out, is the stunning raspberry and rose dome cake. The dome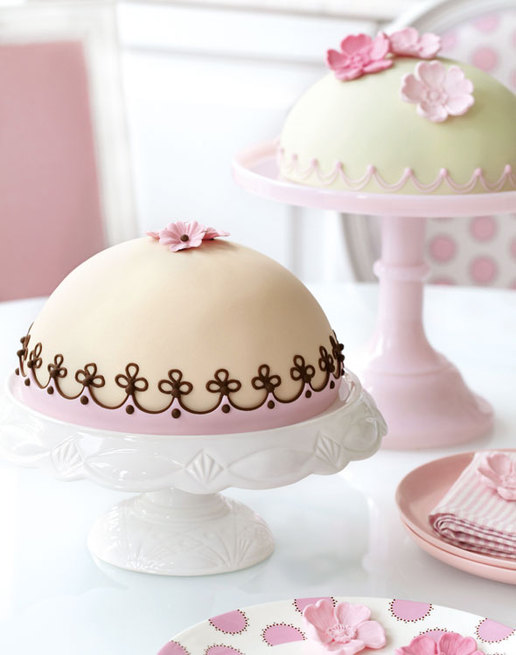 shaped cake is set to be everywhere this year but trend-setting Peggy Porschen is always one step ahead of the crowd!
This book is an absolute baking must have for anyone who finds themselves day-dreaming about their next baking conquest or planning months in advance what cake they are going to bake for a special someone's birthday. This book features recipes to challenge even the most accomplished of bakers but also features recipes suitable for beginners. It would also make a gorgeous Mother's day gift, so ladies, start dropping those hints now!

'Boutique Baking' by Peggy Porschen is published by Quadrille, RRP, £20