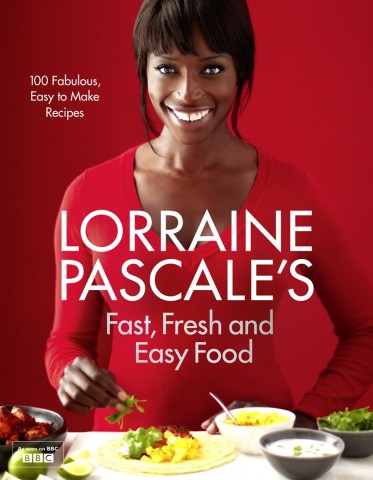 We just can't enough of Lorraine Pascale! While we're a little sad to see the summer disappear behind us, we're just delighted she's back on our screens with a brand new series of her cookery show and best of all; she's got a fabulous new book out simply titled, 'Fast, Fresh and Easy food' that is filled with hearty meals that are thoroughly mum friendly.
Here at MummyPages, we love the way none of her recipes feature any strange ingredients that you can't even pronounce let alone pick up in your local supermarket. Better yet, she encourages short cuts and doesn't cast a disapproving glance at anyone who dares to use shop bought pastry! Which, we feel is wonderful news for mums everywhere.
'Fast, fresh and easy food' contains 100 fabulous, easy to make recipes that are ideal for every occasion from breakfast to brunch and from afternoon tea to a quick supper after a long day. Lorraine has chapters on everything from canapés and cocktails to soups and salads, from cakes and puds to tasty treats. There really is something for everyone and for every occasion. Some of our favourite dinner recipes that we just couldn't wait to try include: gingerbread pancakes with parma ham & maple syrup, chicken, apple and cider casserole with fennel seed roasted veg, honey soy-glazed salmon with sesame and ginger noodles and stir-fried bok choy. The recipes are so easy to follow, the ingredients aren't too expensive or exotic and the results are spectacularly delicious.
Lorraine as always can be counted on for some truly decadent puddings and cakes and her third book certainly doesn't disappoint. There are some seriously divine recipes to be drooled over in this cookbook treasure trove, such as Lorraine's little warm Bramley apple pies, neat-and-tidy Eton mess with blackberries and stem ginger whipped cream, pear, almond and amaretto tart with fresh ginger mascarpone cream not to mention a rather fun cake covered in maltesers!
It also includes a really mouth-watering chapter full of breads, including crackle-top bread and a very striking net bread which would be most impressive to serve to guests.
Lorraine aimed to create the perfect book for busy families filled with recipes that anyone can create. 'Fast, Fresh and Easy Food is a book that really delivers on its promises. The recipes we tried were easy to follow and utterly scrumptious. This is an absolute gem of cookbook that will help transform tired family meals into something truly special.
Fast, Fresh and Easy Food by Lorraine Pacale is published by HarperCollins, RRP £20