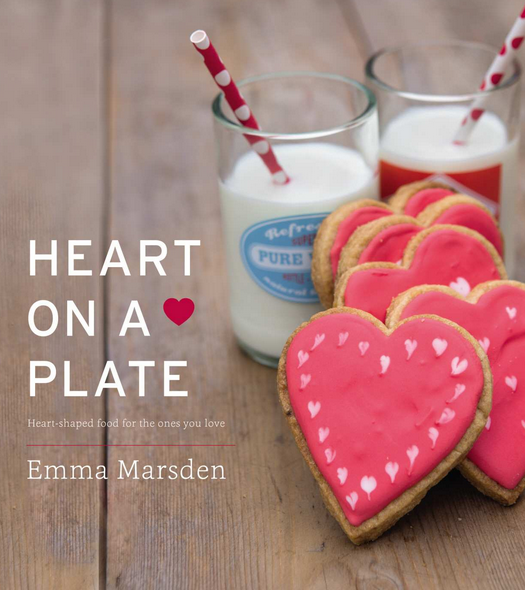 Instead of wearing your heart on your sleeve, you can now serve it on a plate with the help of Emma Marsden's cookbook, Hearts on a Plate.
Emma shows how hearts aren't just for Valentine's Day, as her delicious heart-shaped recipes can be served for dinner, lunch or as a tasty sweet treat.
Why not show your loved ones how much they mean to you with a recipe that shows them your heart. While some of the recipes require you to use heart-shaped pastry cutters or heart-shaped dishes, some create heart shapes without the need for any special equipment. Emma even encourages you to exert your artistic side and shapae your hearts freehand.
Recipes include ricotta and herb ravioli, raspberry puffs, marzipan hearts and intricate lace heart pancakes.
Why not show your kids your kids just how much you love them with a lovely heart-shaped lunchbox muffin or treat your other half to a Saturday night big heart pizza with truffle. Guests will love the zesty ice hearts and the champagne-lover's treat.
With a mix of sweet and savoury recipes, you will never be stuck for a quick pick-me-up of love.